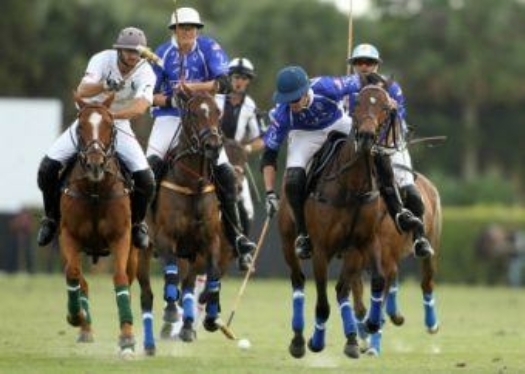 PALM BEACH ILLUSTRATED'S ALL-TEAM USPA WINS NATIONAL $50,000 12-GOAL TOURNAMENT AT GRAND CHAMPIONS POLO CLUB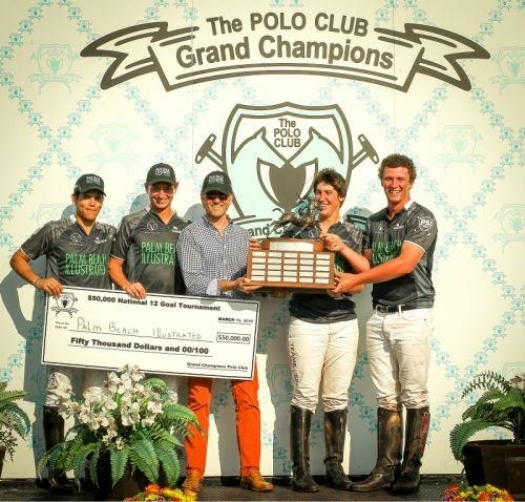 In a very exciting final, four Team USPA members; Jesse Bray (5), Geronimo Obregon (4), Jared Zenni (3) and Todd Thurston (0) played a great game against Pony Express to win the National $50,000 12-Goal Tournament (13-12) at Grand Champions Polo Club in Wellington, Florida. Each Team USPA member scored for Palm Beach Illustrated, and Bray slammed an astounding drive into goal from 145 yards out in the last chukker. Jesse Bray was a great team captain and was awarded Most Valuable Player. The United States Polo Association would like to thank Palm Beach Illustrated for their support of Team USPA. The Association is very proud of the way these four represented the next generation of great American polo players.
TEAM USPA HAS A SUCCESSFUL WINTER HIGH-GOAL SEASON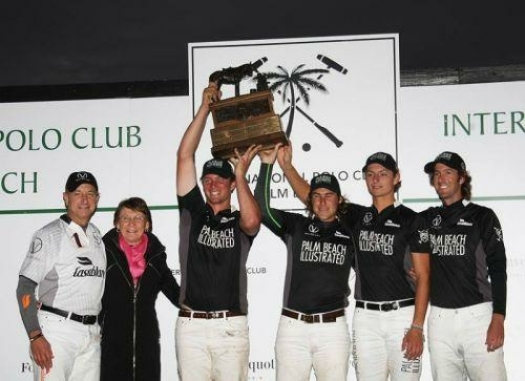 Seven Team USPA members; Rob Jornayvaz (1), Felipe Viana (5), Tomy Alberdi (3), Jared Zenni (4), Jesse Bray (5), Mason Wroe (4) and Steve Krueger (3) have played in the 20-goal series at the International Polo Club in Wellington, Florida this season. So far, Team USPA members have been on the winning team for each of the 20-goal finals. Steve Krueger played for Coca-Cola who won the Herbie Pennell Cup. Jared Zenni and Jesse Bray played for Palm Beach Illustrated/Technogym to win the Joe Barry Cup. Mason Wroe, who rode for Tonkawa, won the Iglehart Cup in an exciting final. Felipe Viana and Valiente Polo Team are waiting to play in the finals of the Ylvisaker Cup against Orchard Hill. Congratulations to all of these great players on such a successful high-goal season.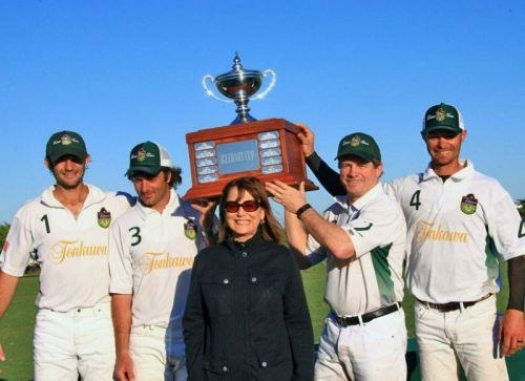 TEAM USPA IN INDIO, CALIFORINA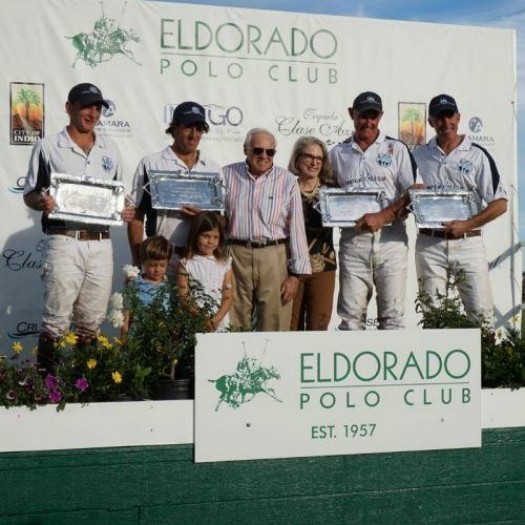 Remy Muller (3) and the Twin Palms Polo Team won two 12-goal finals in February at the Eldorado Polo Club in Indio, California including the USPA Carlton & Keleen Beal Cup and the Fish Creek Cup. Jim Wright (1.5) has also been having a great season in the Desert so far. He and the Northern Blizzard team won the Eldoardo Cup 7-goal tournament. Jim also won the Empire Polo Club Stagecoach Challenge with Roseville Motor Cars in Indio, California, and was named Most Valuable Player.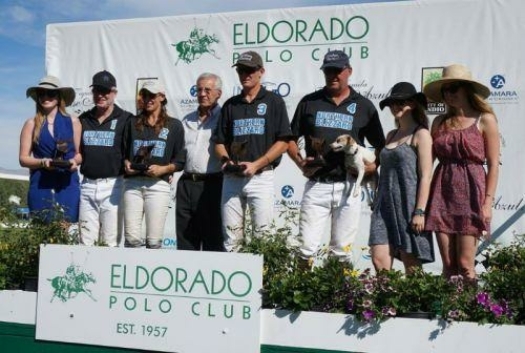 KAREEM ROSSER TRAVELS TO ENGLAND TO REPRESENT USA IN THE INTERNATIONAL TEST MATCH FOR THE BRYAN MORRISON TROPHY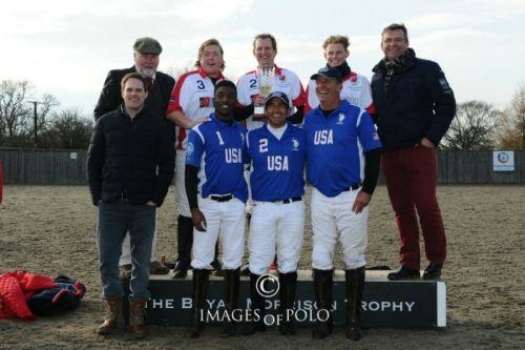 Kareem Rosser (3) played with 10-goal arena player Tommy Biddle and 7-goal arena player Pelon Escapite in the International Test Match for the Bryan Morrison Trophy on March 5th, 2016 at the All England Polo Club at Hickstead Showground, England. The highest-goal arena polo championship in the world, the event is held in England every other year, alternating with the Townsend Cup at Empire Polo Club in Southern California. America was hoping to level its Bryan Morrison record at 2-2, but England's 16-14 victory put them ahead 3-1. Kareem did a great job representing team USA overseas with wonderful polo playing.
FELIPE VIANA WINS THE USPA SIEBER MEMORIAL
AT GRAND CHAMPIONS POLO CLUB
In an extremely competitive tournament, Felipe Viana (5) won the USPA Sieber Memorial 12-goal tournament for Travieso at Grand Champions Polo Club in Wellington, Florida. "This trophy was a result of a lot of effort from the sponsors, players and grooms, every single person that became a part of Travieso," Viana said."It's a great team overall. We are all well-organized. We try really hard to come out well-mounted and physically ready. We knew the game was going to be tough. This is the most competitive 12-goal tournament in the country you can find, so to win means a lot as a team." Viana will be playing for Traviso again in the Santa Rita Abierto 16-Goal Tournament at Grand Champions Polo Club.