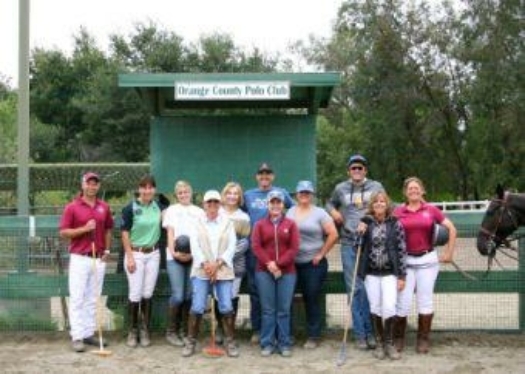 This week Jess Downey, Scott Weir and Robin Sanchez traveled to Southern California to conduct an Instructor Skilz Clinic. This two-day workshop for polo instructors was a huge success with facilities and horses generously donated by the OC Polo Club and Certified Polo Instructor, Heather Perkins.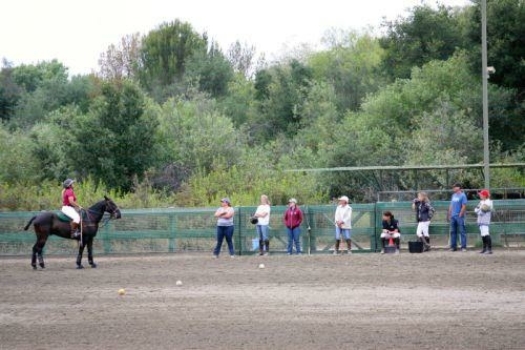 Certifier Robin Sanchez performs Common Swing Errors activity for instructors to identify and discuss.
Participants included:

Emma Tooth, Calgary Polo Club and USPA Intern
Kelli Newton, OC Polo Club
Julie Empey, San Diego Polo Club
Connie Atkinson, Empire Polo Club
Nichole Bankhead, Lakeside Polo Club
Yvonne Golston, El Conquistador Polo Club
Jeff Scheraga, South Bay Polo Club
Francesca Finato, South Bay Polo Club
Ynyr (Khai) Agon, Honolulu Polo Club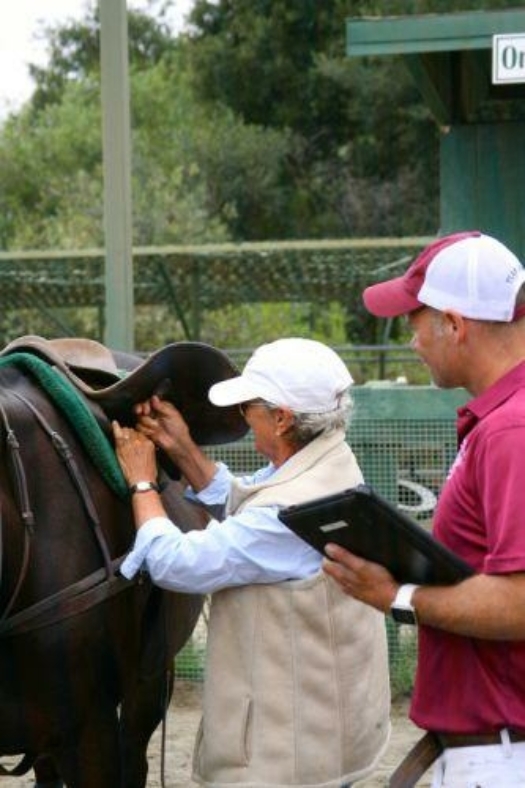 Certifier Scott Weir observes instructor Connie Atkinson performing a safety check prior to the start of her lesson.
Together these instructors learned about the Certified Polo Instructor program and showcased their talents by teaching two lessons throughout the course. The certification team provided insight and knowledge into teaching skills, horsemanship, emergency scenarios, body condition scoring and many other areas.
Nicole Bankhead, instructor and owner of Lakeside Polo Club said, "Attending my first Instructor Skilz Clinic was an awesome experience! From helpful and knowledgeable clinicians to seasoned polo instructors, it was a wealth of knowledge. I left with so much information and ideas to implement into our own club and polo school. A huge thank you to the USPA for putting these invaluable programs in place"
To learn more about the Certified Polo Instructor program please visit www.poloskilz.com or contact Jess Downey at jdowney@uspolo.org