An unassuming bay thoroughbred gelding with a mysterious past, unknown breeding and quirky personality are not the usual ingredients for a top polo pony. For Tiamo Hudspeth however, one by the name of Cosmo, who came from a backyard trader in Texas, has proven himself time and again to be an anchor in her string for the past eleven seasons. Known for his uniquely sensitive mouth, he responds to even the slightest touch on the reins, so finding the right fit for Cosmo as a polo pony was difficult. Hudspeth instantly recognized the gelding's talent for the game and with a little help from a friend and fellow Team USPA member, was able to permanently add Cosmo to her string; proving that there truly is a rider suitable for every type of horse. The USPA sat down with Hudspeth prior to her busy week playing in both the U.S. Open Women's Polo Championship™ and U.S. Open Women's Handicap to learn about a partnership that has been built on trust, understanding, patience and love.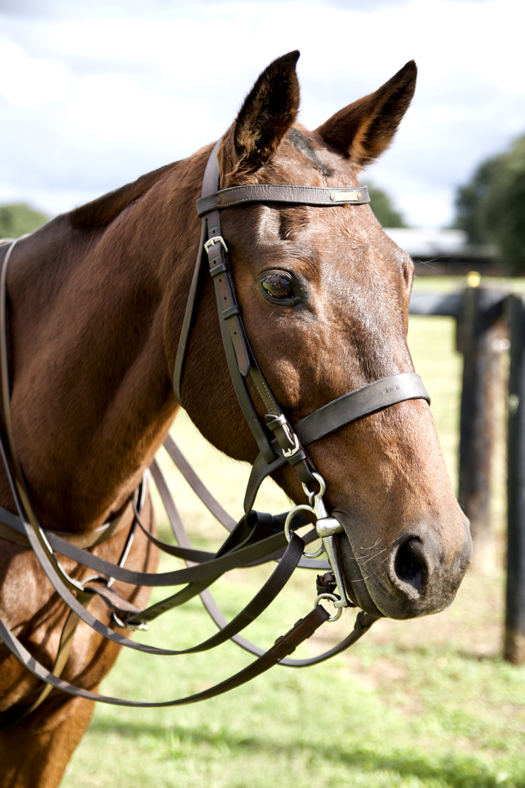 How did Cosmo come to be a part of your string?

"When I was still working for Steven [Armour], Cody [Woodfin] and I would often go out in the country to look for polo prospects—that's when we found Cosmo, at this backyard horse trader's place. The trader was trying to convince us Cosmo was full Quarter Horse, but we knew he wasn't. He is the longest, biggest withered, lean Thoroughbred I've ever known. He doesn't have a tattoo or anything so I don't know where he originally came from, it's kind of a mystery. The guy told us he was eight years old, which we confirmed by looking at his teeth and so we bought him because he had an incredibly sensitive mouth and he moved really well.
We got him with the intention to be used in Steven's string, but they were not the right fit, Cosmo was too sensitive and light. He ended up being in my sale string, so I played him a lot, then Cody took him to Florida to play and sell. We could never find him the right home. He is easy, he doesn't do anything naughty, and he's a loyal, solid horse, but he is quirky because his mouth is almost too light.
What ended up happening was that I kept him and played him until the fall of 2015. After the 2015 season, we traded Remy [Muller] a young horse and Cosmo for a horse that was a good fit for Steven. Remy took Cosmo to the desert [Indio, California] that winter and he didn't really think Cosmo was enough horse for him. Cosmo is super-fast, but if you are touching him at all he is not going to go. So Remy called me and said, 'Hey I'm going to try to sell Cosmo, I know that you loved him and you helped me get this trade done, so I wanted to give you first offer on him and I'm asking twenty grand.' I replied, 'Thank you so much, but I can't afford that. Go ahead and try to get what you need for him.' A week or two later, Remy called me back and said, 'The only person who has tried to buy him wants to rent him out to be played by a ton of people and he is such a sensitive horse. You are my good friend and you have been there for me so I'll take half and I don't care how long it takes you to pay me.'
All I had was two thousand dollars and I mailed him the check right away. I made payments on him and paid a little more than half, and then saddle broke a two-year-old for Remy and we finished off the deal with that. By that point Cosmo was a bit older and I didn't want to try to sell him or make money on him, I just wanted to keep him. I couldn't believe it, thanks to my friend Remy I get to have this really great, super nice horse in my string that really liked me, I guess, because we couldn't find a fit for him. It seems like his fit is with me. When I play him, he really ups my game and is priceless in my opinion."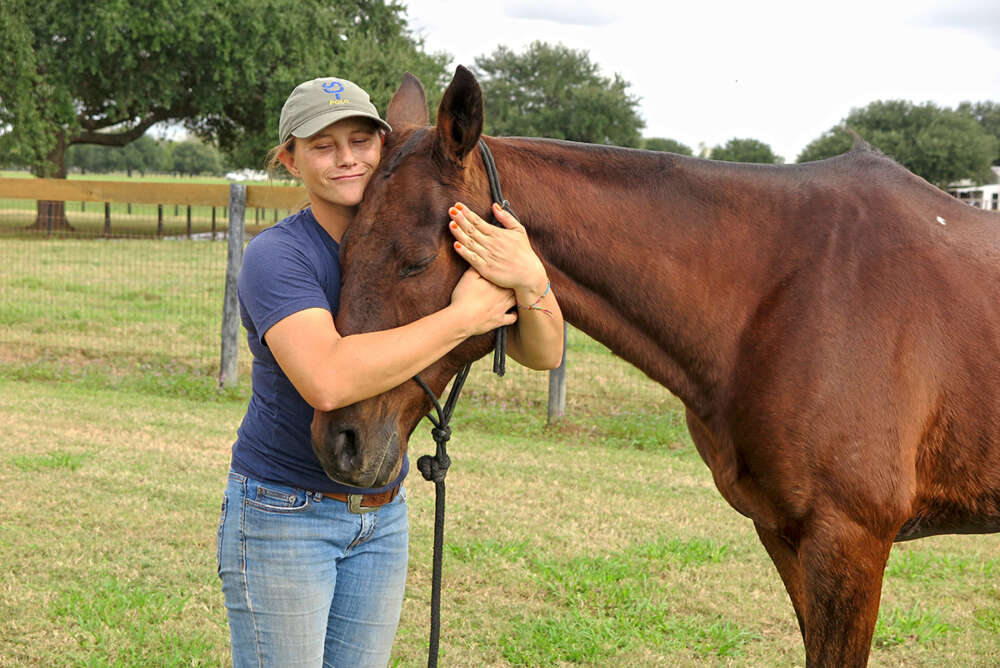 "I couldn't believe it, thanks to my friend Remy I get to have this really great, super nice horse in my string that really liked me, I guess, because we couldn't find a fit for him. It seems like his fit is with me. When I play him, he really ups my game and is priceless in my opinion." – Tiamo Hudspeth
Was there a moment in the beginning when you knew he would make a good polo pony?
"He took to it so quickly. We got him in July of 2013 and he was in my 8-goal string that fall. He immediately took to polo, he was such a natural and he had never done anything polo related before. They told me he was a movie horse before we got him, apparently he was one of the horses in "The Lone Ranger" and I can believe it, he's not scared of anything, he's really calm and easy going."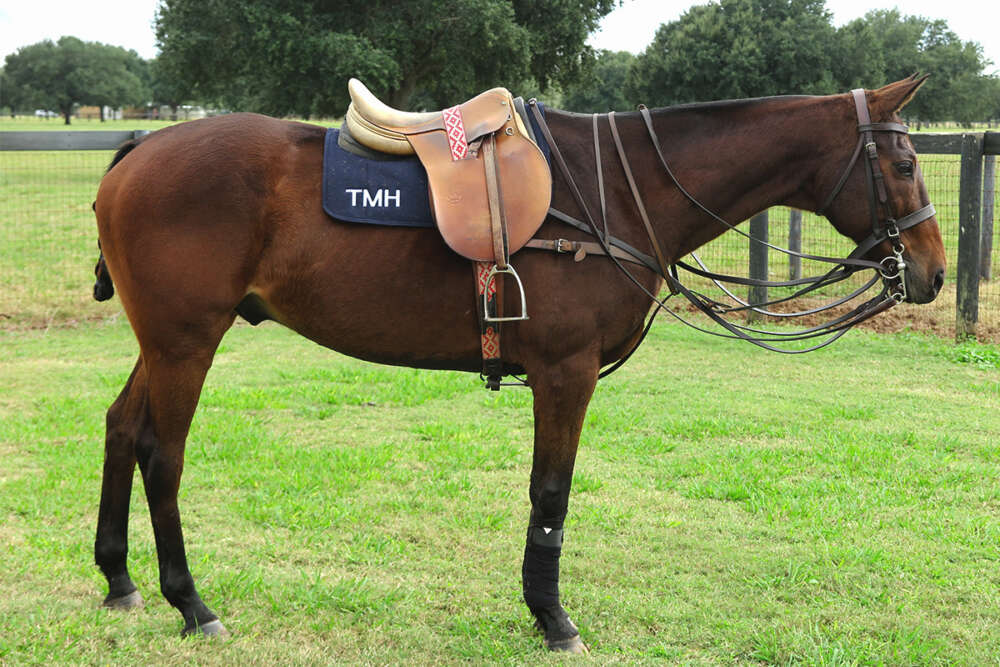 What are some fun facts about Cosmo that would give people an idea of his personality?
"He's in his teens now, I think he is thirteen or fourteen and he has a very old soul. If he was a person, he would be an old man who thinks he's really funny and likes to pull pranks on all the kids. He is such a machine that I don't ever really need to single him. So whenever he needs to be ridden for fitness reasons I usually let my groom ride him because he is so easy. I just tell her to do 'the Cosmo' which is whatever he wants to do. If he wants to go fast then you go fast, if he wants to just lope around then you do that. I know him so well and he seems to know what he needs. He's a horse that you just stay out of the way and he takes care of everything, which is nice."
What chukker will you be playing him in the U.S. Open Women's Polo Championship™ and U.S. Open Women's Handicap?
"This will be his fifth year playing in the Women's Open! It was fun to look back before this interview and realize that he has played so much for me. I will definitely play him in the second half, so in the third or fourth. Plus, it's important that we win our opening round of Handicap games since they are single elimination, so I may use him in the Handicap as a spare too."
What would you say are his best attributes on the field?
"One of the things I love about him that sets him apart from everybody else is that he never lets me down. He's a game changer for me. When I get on him I feel like I don't have to worry. He's my most consistent horse that is always great. I have a couple of others that maybe on their best day are a little better than him but the next time they play may not be as good. Whereas Cosmo is always a good boy. Since I train young horses I feel like maybe I haven't grown as much as a professional player because I am always worried about them and not wanting to put them in a bad place. That's what sets him apart and makes him so wonderful for me, especially as a trainer—he is the most consistent, loyal, fantastic horse. I've been playing him for six years and he's a real anchor in my string because I know whenever I get on him, he's going to let me play my best. He is a war horse for me and he really elevates my game. He is also just so light and handy for a big horse and it's really surprising. You could run him as fast as you can and then just touch his face and he will always shut down. For a big long horse, he has this ability to come to a sliding stop. He never ever gets hot, I play him on a loose rain and he is so intuitive with your seat and leg and where you are looking.
To me, the thing that makes him the most special however is his mouth. One of my horse training friends Stacey Stover has a mare that is the same way, she and Cosmo have the best mouths I have evet felt and Stacey always says, 'A man can make a good mouth, but his mouth is a mouth from God.' It's on a whole other level from a horse that was trained really well. It has nothing to do with me or the trainer it's like he just naturally has this super sensitive mouth."
Do you have a favorite playing memory on him?
"I was in Port Mayaca [Polo Club in Okeechobee, Florida] at a women's tournament and we were losing in the final and were having to work really hard. I got on him and ended up scoring three goals to tie it up. We went into overtime and ended up losing, but that was a really good memory for me because I just remember feeling so happy that I had him, I can be all over the place on him.
Another great memory was this move from this past summer that I was only able to do because of Cosmo! I was playing a 6-goal in the Hamptons [New York] and I was marking the best player on their team. We were right in front of the goal mouth and I hooked the 4-goaler's mallet and did a little flip backshot. We were running when I hooked him and I was able to get back to the ball before the other player and score! "
Where do you see him in five years?
"In five years he will be around nineteen, so I guess it just depends on how he's feeling. He feels just as good now as when we got him in 2013, so he may be a horse that plays for me until that age. He is sound, has clean legs and loves to play. I don't think he has ever been injured, he is just an iron horse. But if he isn't good to do that and slows down, then I guess I'll probably let some little kid have a really nice horse and ride him. I think he would be great for a kid because their hands are usually lighter, and that would be great for him when he gets to where he can't play for me."