Article courtesy of CLICKPOLOUSA
Tim Dutta spoke about his presence in polo, his business the Dutta Corp and the 2018 Palm Beach winter season. Dutta attributes his company's ability to understand horses as the base of his work, transporting equine athletes of varying disciplines.
Transporting horses from one side of the world to another is no easy task. There are very few experts in the art of making horses feel comfortable in a strange environment like the inside of a plane. The Dutta Corp achieves this by putting the horse first and foremost, utilizing an expert team of grooms and providing a customized experience tailored to each horse.
Born in New Delhi, India, Tim Dutta has been involved with horses since he was young, first as a jockey and then as a polo player. However, he also found an opportunity to develop his business in the equestrian industry with The Dutta Corp, an international horse air transport company. "I came to America from India in 1988 to spend a summer vacation and I'm still here. Next September we'll be celebrating 30 years in business, giving horses wings, as our motto says," said Dutta. His first job was transporting horses internationally from Amsterdam, Netherlands to the JFK airport in New York. Now The Dutta Corp is a global company which operates in 16 countries, offering many flights to and from North America and Europe, and scheduled visits to Latin America.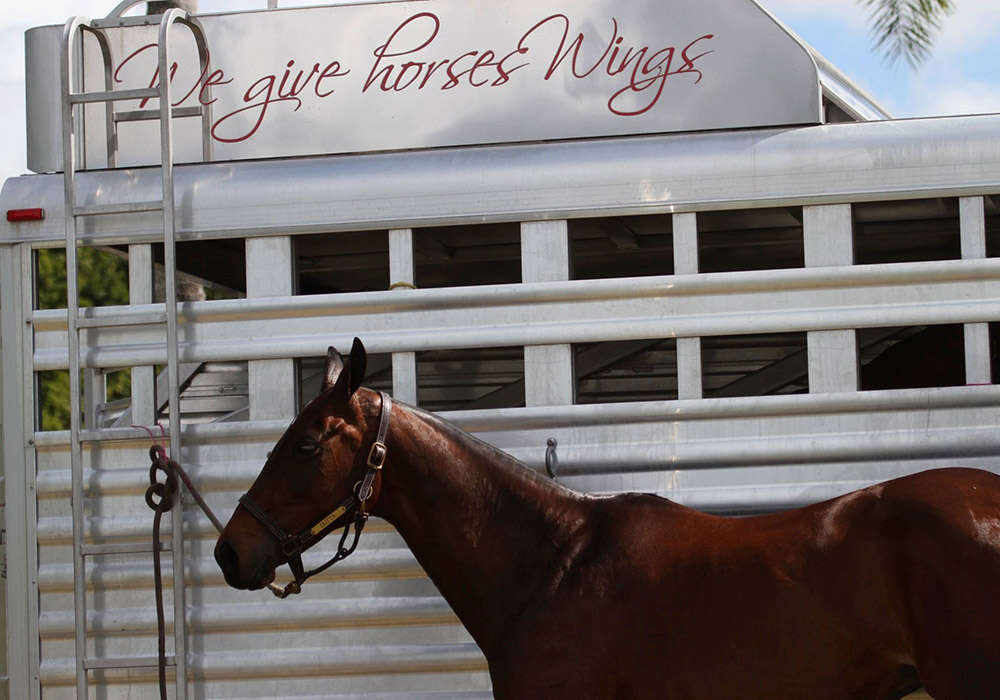 Trusted with the arduous task of transporting around 6,000 horses every year, Dutta Corp works with reputable airlines to adapt the storage rooms to fit the needs of polo, racing or dressage horses. "For horses on the way to competitions, one of the biggest concerns is a classical scourge of travelers: jet lag," Dutta said. "We have calibrated the travel experience to minimize the impact on them." To help them adjust the horses' feeding times are changed to reflect the place they are travelling to and the lights are kept on during night flights to keep their cycle the same. Also, the cabin is always set to an adequate temperature, ensuring they remain comfortable throughout the duration of the flight.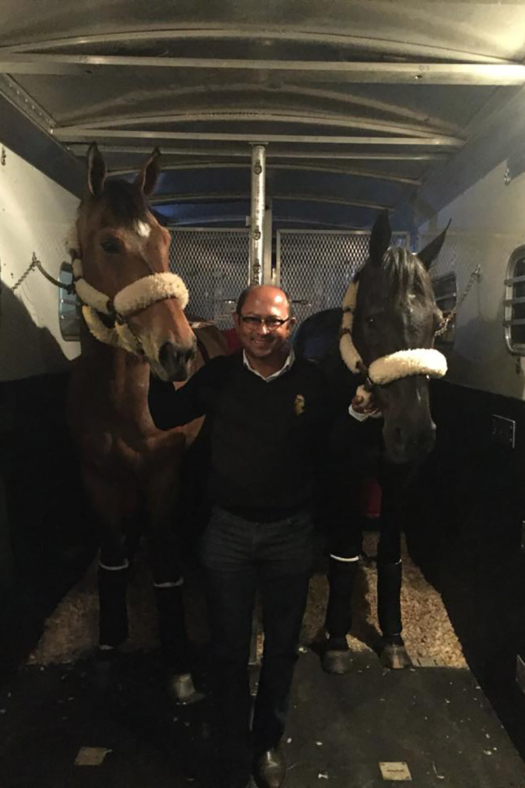 "We also have the very best jet stalls, but the most important asset our company has is our team. Without our dedicated professional employees we would be just like our competitors. Our team members are all life-long horseman who understand horses and how to transport them safely. We engage with the finest cargo carriers and we manage the entire transport experience from stable to stable with our team members monitoring around the clock."
Reflecting on the 2018 winter season, Dutta was excited for his son's opportunity to play in the 20-goal. "We had an unusually quiet high-goal season as Piki Díaz Alberdi was injured early February and was not himself until mid-March," Dutta said. "This winter season was all about my son Timmy and supporting him on team Pilot. I would say he had a great season and he developed and shined as a player. For him it was an honor and privilege to play with Curtis Pilot, a fine gentleman, and with two superstars like Facundo and Gonzalo Pieres. The spring season has started and so far the team is doing very well, winning for the third consecutive year the Santa Rita Open. I joined the team this week playing at the Grand Champions Polo Club in Wellington, Florida. In the fall we will be in Argentina to play medium and high-goal to prepare for the 2019 season."
When asked if he hopes to one day put a team together with Timmy in the U.S. Open Polo Championship®, Dutta expressed an emphatic yes. "It's a dream we have together, but we have to wait a bit until Timmy goes up in handicap," Dutta said. "I have a good feeling that it will happen!"
Photos courtesy of the Dutta Corp