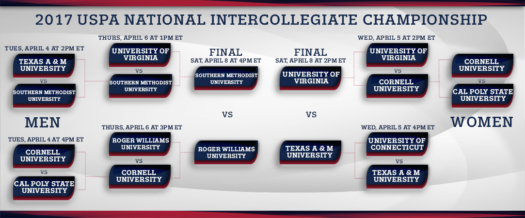 SMU vs. UVA
Southern Methodist University (SMU) will advance to the USPA National Intercollegiate Championship (NIC) Men's Finals on Saturday, April 8, for the first time in the history of the competition. SMU defeated the University of Virginia (UVA) 12-11, the third one-goal margin semifinal game this week. In a fast-paced and aggressive game, UVA got off to a strong start in the first chukker with a 5-2 lead. SMU fought back in the second to close the gap to one 7-6. UVA surrendered the lead in the second half as JT Shiverick scored all but one of the SMU goals. The game high-scorer accolade was shared by SMU's Shiverick and UVA's Felipe Gomez who each contributed eight goals to their team totals. "Today's game is testament to the fact that you can arrive with all of your abilities, yet still not be fortunate enough to pull off the win," SMU coach Tom Goodspeed remarked. "Virginia played an awesome game today, we are lucky to be advancing, and we are happy to be doing so."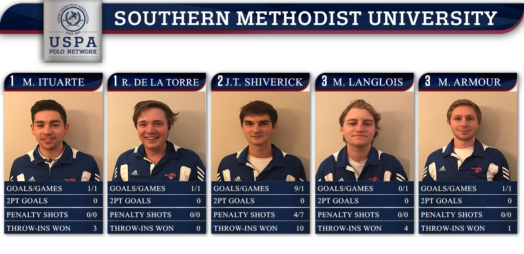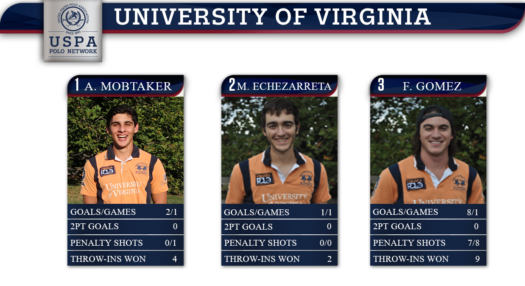 RWU vs. Cornell
The fourth and final semifinal of the NIC stayed on trend with a close game from start to finish. In their NIC debut, Roger Williams University (RWU) heroically captured the second spot in the NIC Men's Finals with a 10-8 win over Cornell University. RWU took an early two-goal lead in the first chukker and despite Cornell's best efforts, tying the score in the second and third, they were unable to overcome RWU. Game high-scorer went to RWU's George Hempt who scored seven goals on the day. Established in 2014, RWU's polo program, based out of Bristol, Rhode Island, has rapidly progressed to the upper echelons of college competition in three short years. "I am so proud of these guys," said RWU coach Ted Torrey. "They worked hard and we are headed to the finals!"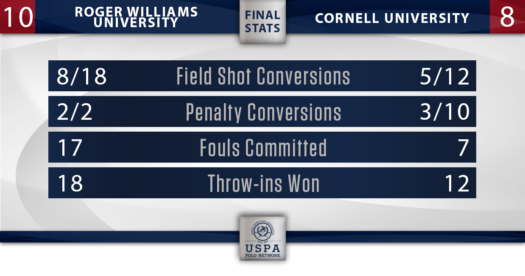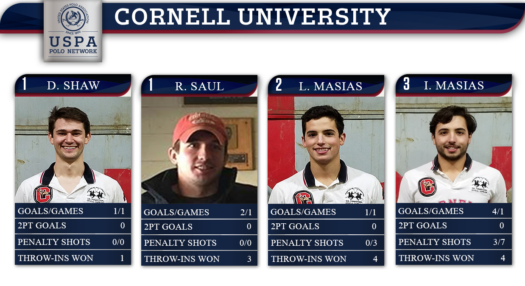 The stage is set for not only a hyper competitive and exciting NIC Men's Final, but also a historic one. This is the first time Southern Methodist University and Roger Williams University have advanced to the NIC Finals. No matter the outcome, there will be a new name on the John R. Townsend Men's Intercollegiate Polo Trophy in 2017!
The USPA Polo Network on uspolo.org will livestream the USPA Men's NIC Final on Saturday, April 8 at 5:00pm ET.
All photos © Elizabeth Hedley