An article by Sharon Robb.
In a wild overtime finish, Seminole Casino Coconut Creek (Melissa Ganzi, Jason Crowder, Nic Roldan, Juan Bollini) stunned Casablanca (Grant Ganzi*, Kris Kampsen, Jeff Hall, Tommy Biddle) to avenge their North American Cup® final loss in a thrilling 12-11 overtime victory to claim the National Twenty Goal® title and $50,000 in prize money, at a windswept Grand Champions Polo Club (GCPC) in Wellington, Florida.
"It was a good win, they were really strong," Crowder shared. "This win is very high up there. Every team in this tournament was very good. There were no easy teams. It was a war to get through to make it to the finals and in the final every little thing counted in the end. Every play was contested one hundred percent with everything we had. I'm still picking the blood out of my fingernails."
Casablanca advanced in the semifinals with a hard-fought 11-9 victory over Audi (Juancito Bollini, Marc Ganzi, Santi Toccalino, Sugar Erskine), while Seminole Casino Coconut Creek entered the finals in a 12-4 win over Newport (Gene Goldstein, Facha Valent, Agustin Obregon, Pablo Spinacci).
Playing its best polo of the season entering the National Twenty Goal® final, Seminole Casino Coconut Creek was awarded two goals on handicap and was relentless forcing Casablanca into turnovers, penalties and missed scoring opportunities.
The two all-American teams battled throughout the first half. Seminole Casino Coconut Creek led 9-7 after the fourth chukker, but Casablanca came up with a three-goal fifth to take a 10-9 lead moving into the final chukker. Casablanca continued to lead 11-9 with 3:36 remaining in regulation when Roldan converted a 40-yard penalty to trail by one, and with 15 seconds left, hit a clutch 60-yard penalty shot to send the game into overtime.
With 6:29 left in overtime and after numerous opportunities for both teams, Bollini scooped up the ball and hit a perfect approach shot that rolled through the goal posts to clinch the game. In addition to Roldan's eight goals and Bollini's game-winning heroics, Crowder added one goal. For Casablanca, Hall scored a team-high five goals, Kampsen had four, and Ganzi added two.

"That was a pretty close battle," noted Crowder. "Melissa [Ganzi] won a lot of throw-ins and made some crucial plays. Juan [Bollini] played solid as always in the back, slamming the back door that he's amazing at. He is the secretary of defense."
Nic Roldan was named Most Valuable Player after winning his record seventh National Twenty Goal® title and scoring eight goals on the day. Crowder shared of his teammate, "trying to fight for those loose balls in the middle is Nic's [Roldan] specialty. Being quick and jumping on top of a loose ball is his thing. Once he gets the ball, it's very tough to get it away from him. Nic [Roldan] got hot with the stick and once he gets hot it's time to block the guys for him and let him do his thing. He played really well."

Best Playing Pony was awarded to Daniela, a 10-year-old mare played by Bollini while scoring the winning goal and owned by Santa Rita Polo Farm. Bollini, a cancer survivor who turns sixty in three months, reflected, "for my age I do pretty good," reflected Bollini. "To play at this level of polo I am very grateful. Every time I go to the field is a gift. Life is giving me a lot of nice reasons to be alive. That was an incredible game," added Bollini, "it was very physical and very tough. The other team is a great team, but we had incredible teamwork. Our team had a nice connection. To win a game like this, it's like a chess game. You have to really make a good play on every move."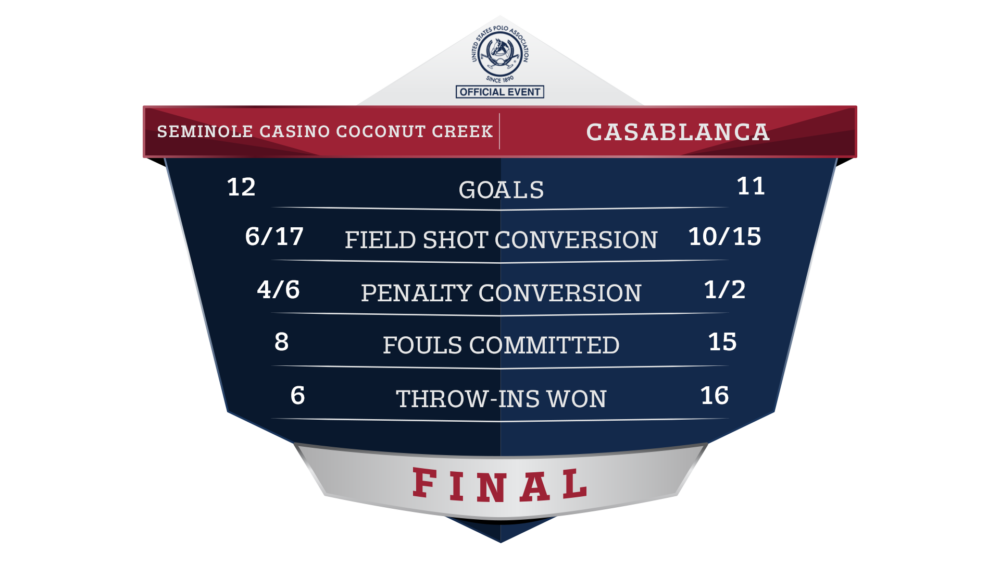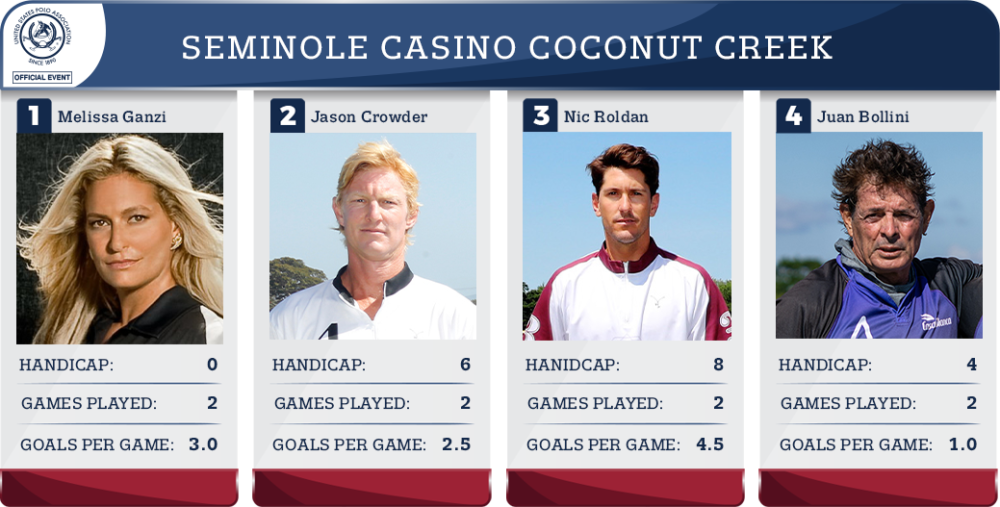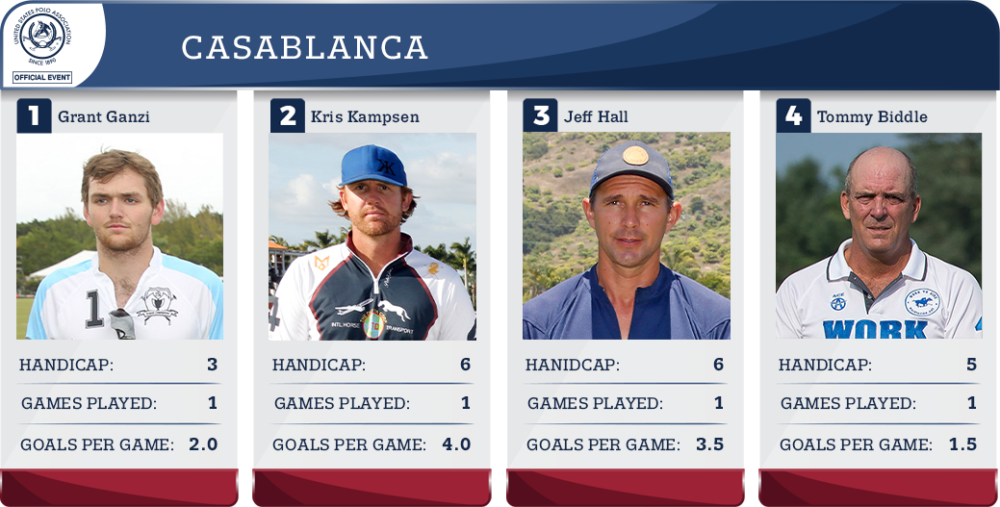 *Grant Ganzi is Team USPA alumnus. Team USPA is a USPA program designed to enhance and grow the sport of polo in the United States by identifying young, talented American players and providing mentored training and playing opportunities leading to a pool of higher rated amateur and pro players and the resultant giveback to the sport of polo.
All photos courtesy of ©Chukker TV-Candace Ferreira.