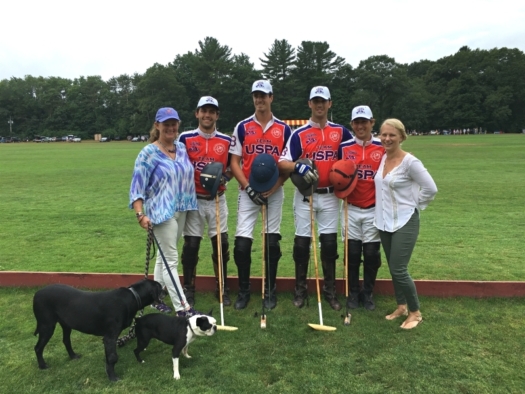 On Sunday, July 31, Myopia Polo Club located in Hamilton, Massachusetts, held the second annual Will Tankard Memorial. The sentimental weekend featured a 16-goal test match between Team USPA and South America. Will Tankard, a great polo player, horseman and friend to many, passed away last summer in a tragic trailer accident with several of his horses and his beloved dog Chewy. His legacy has touched the lives of many inside and outside of the polo community. The Myopia Polo Community was joined by Will's mother Cissie, his brother Jason, his partner Samira, as well as friends from his hometown of Aiken, South Carolina, to celebrate his life.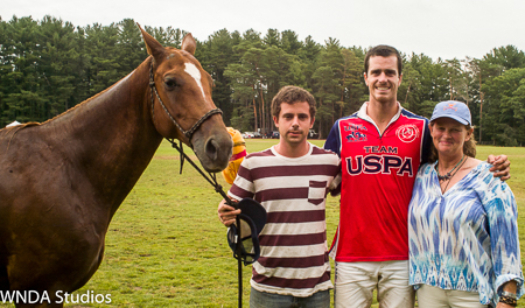 The game featured the highest level of polo that has been played at Myopia Polo Club in over a decade. In the true spirit of Will, it was played amongst friends at a high level, in a fast, open and fun-filled game. Several of his close friends and family members were on the field Sunday including his 2015 FIP teammates Felipe Viana and Jared Sheldon, his step brother Nick Snow and his good friends Marcos Onetto and Federico Wulff, who played for South America. The team rosters were as follows:
Team USPA (15) South America (16)
Nick Snow (4) Federico Wulff (3)
Jared Sheldon (4) Facundo Retamar (5)
Felipe Viana (5) Pancho Eddy (4)
CB Scherer (2) Marcos Onetto (4)
The evenly matched back-and-forth competition ended appropriately with a tied score of 7-7. Facundo Retamar received Most Valuable Player and Best Playing Pony was awarded to Felipe Viana's horse Legendaria.
The celebration of Will's life continued with a packed weekend of some of his favorite activities including bike polo, eating lobster rolls and spending time with good friends, old and new, while sipping his favorite whiskey or a cold Ipswich Ale.
There is no doubt that Will Tankard will continue to be a part of the polo community and that each and every person will carry on his legacy. Many thanks to the Myopia Polo Community and everyone who made this fantastic weekend possible.
Photos courtesy of James Nelson