"When most picture polo, the thought of a big grass field comes to mind. However, many people get their start in arena polo, and some love it so much that they continue to play in the arena throughout their polo career. We hope to introduce as many people as we can to the sport of polo through our amazing arena program," said James Armstrong. Armstrong's passion for the sport is evident when speaking to the professional polo player and founder of Franklin Polo Academy (FPA).
Earlier this year, Armstrong, USPA Governor-at-Large Steve Orthwein Jr. and many local Franklin, Tennessee, community members, established the Franklin Polo Academy. The town of Franklin is no stranger to horses, as many equestrians live and train in the city. However, there has not been a venue open to the general public to watch and learn about polo prior to the newly built arena. What's more, FPA is currently the only club where arena polo can be played in the state of Tennessee.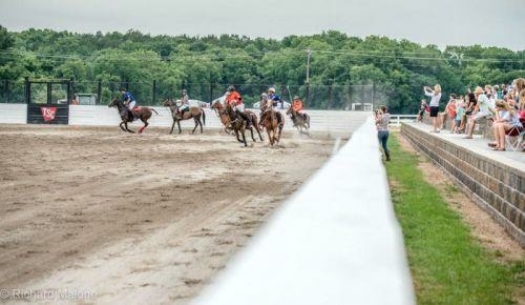 The club has a distinctive home on the historic Harlinsdale Farm. The farm began as a Tennessee Walking Horse breeding facility in the late 1930s and is now part of the Williamson County Historical Society. With rolling fields and charming green and white barns, the farm is as much a beauty today as it was in its prime. Significant fundraising was done within the community to update and build the new facilities on the historic property. The Tractor Supply Co. arena that was built on the farm last fall now serves as a multi-purpose event space that will not only host polo games, practices and lessons, but also concerts, community events and horse shows.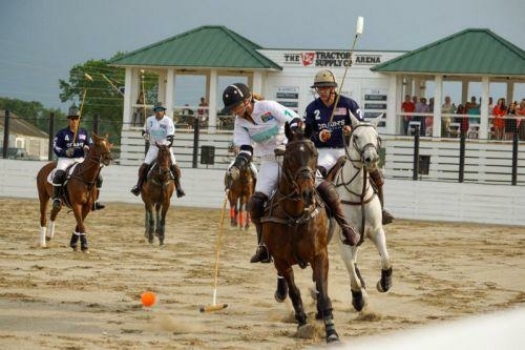 The level of instruction provided at Franklin Polo Academy already rivals many other well-established polo schools. FPA recently participated in a USPA Instructor Skilz Clinic, with the hopes that all of their staff will become USPA Certified Polo Instructors by the end of the year. The core staff of four each bring their own individual qualities to the club. Armstrong has competed as a professional polo player for over 20 years, winning the $50,000 USPA International Cup twice and the BMW International Series in South Africa. He has also been the longtime manager of the Nashville Polo Club, successfully managing club chukkers, tournaments and charity events. Orthwein has many polo accolades including a 2004 National Men's Intercollegiate Championship with his University of Virginia team, as well as numerous wins on medium- and high-goal polo teams. He also has experience in club ownership as a founder of the Port Mayaca Polo Club in Port Mayaca, Florida, established in 2008. Instructor Guy Grengas is a three-time U.S. Open Arena Polo Championship winner and has won several other prestigious tournaments, including the National Sherman Memorial and National 12-Goal. Aside from his professional riding, Grengas also has experience coaching the Yale Intercollegiate Team. Sammie Uys, Assistant Polo Manager and Instructor, brings a determination for excellence to her position. She first became involved in polo working as a groom, then transitioned to schooling green and made horses. Aside from coordinating many of the marketing activities for the club, Uys is a patient instructor, and manages the FPA school horses, ensuring they receive outstanding training and care.
According to the FPA website, "Franklin Polo Academy was launched to help grow the sport of arena polo." The academy has hit the ground running; they have already hosted three public games, two USPA clinics, and multiple lessons since opening their doors, just a few months ago. The public games, intended to bring awareness to the sport and serve as a community event, feature different themes. Most recently, a "USA vs. Mexico" game was played complete with a live band and players representing each country. Their focus is on education whether it be for riding lessons or spectators. The club welcomes new students, but also hopes that non-players feel a connection to the sport. The club wants spectators at their events to feel that that they are a part of the game, and the audience participates in all aspects of the events. Whether it is selecting a visitor to throw the first ball in, or letting people practice their swing on "Marco," the affectionately named wooden horse, FPA makes everyone feel included. According to Uys, "We have had so much support from the community. Everyone wants to try to learn the sport of polo. The arena makes it accessible for everyone. It is less expensive than grass polo, and less intimidating to the people that have never ridden horses before. We have a really great atmosphere here with new people getting involved every day."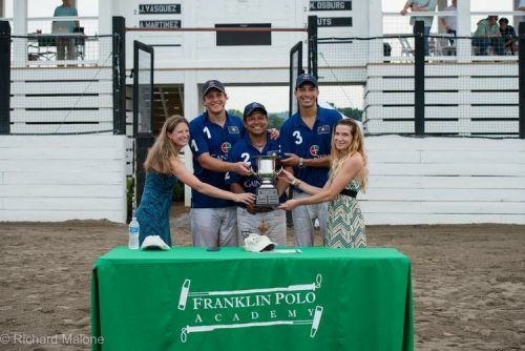 Franklin Polo Academy has big plans for the future with hopes to eventually be home to an intercollegiate polo team—Nashville, Tennessee, universities such as Vanderbilt and Belmont are only a short drive away. Many local high school students could also participate in an interscholastic polo team at FPA. In the meantime, FPA continues to build on their great foundation of passionate instructors and community support. To learn more about Franklin Polo Academy, please visit their website, and follow them on Facebook and Instagram.