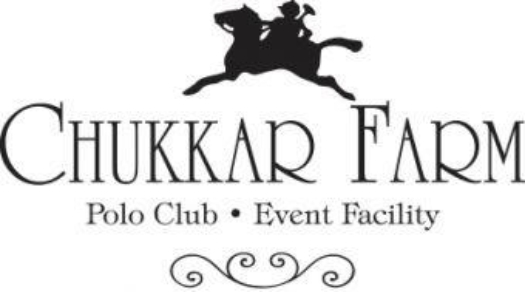 Nestled in the hills of Alpharetta, Georgia, on over one hundred acres of pasture with woods, river crossings and lakes, Chukkar Farm Polo Club began in 1980 with Jack and Helen Cashin. The Cashins wanted to introduce people to polo and shed the sport's elitist image.

Chukkar Farm was founded with the mission to introduce people to polo at a beginner level and send them out into the world to be ambassadors for the sport. Jack cut the Chukkar Farm polo field out of an existing hill on the property with hope to create a space where anyone could come and experience the joy and excitement of polo. Today, the farm has not only become a great place to begin a polo career, but a premiere event space that offers polo as an additional backdrop for special events.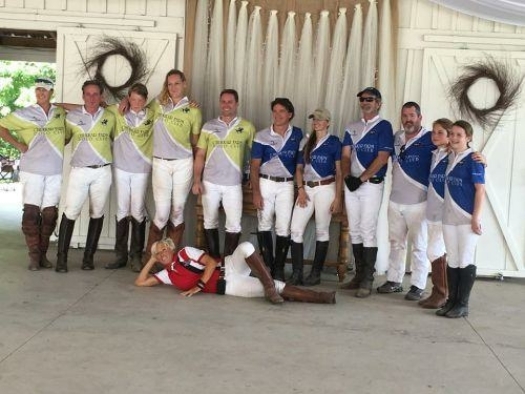 Chukkar Farm is managed by Cara Cashin Tadsen with the help of Sue Lukashevich and Beth Millwood. To this day, both the farm and polo club continue to be family run facilities. Sue, the head polo instructor at Chukkar Farm, was originally a hunter jumper who got her start in polo with the Kuhn family near Chicago, Illinois. Sue and her husband Tony moved to Atlanta, Georgia, in 1999 from Palm Springs, California, where they were introduced to the Cashins through a friend at a polo match. Resident riding instructor, Beth Millwood, also started out in the hunter jumper business where she gained experience managing a barn. Beth recalled that she was slightly intimidated by polo. However, one day she had the opportunity to fill in for a player on Chukkar Farm's polo field, and said that her first chukker changed her impression of the game. "It was the most unbelievable fun!" exclaimed Beth.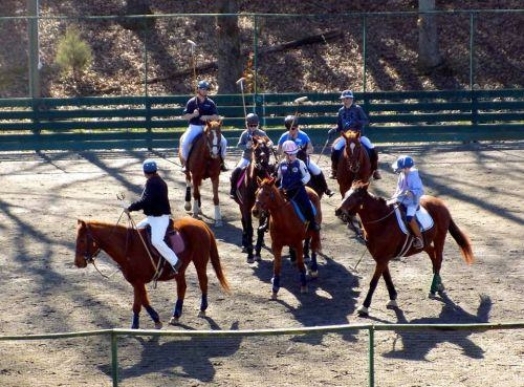 Over the last few years, Chukkar Farm has brought in both new business and players. Their approach to polo starts from the ground up, and the club is dedicated to creating well rounded horsemen as the foundation for great polo players. Chukkar Farm has a polo school that not only focuses on the game, but the tack, safety, and knowing everything from start to finish through a hands on learning experience. They emphasize the importance of the horse as a teammate, equally important to the human players. As Beth puts it, "a horse just isn't a bicycle you put back in the garage when you're done with it." This all-encompassing and modest level approach has created a comfortable and inviting environment for anyone interested in learning the sport.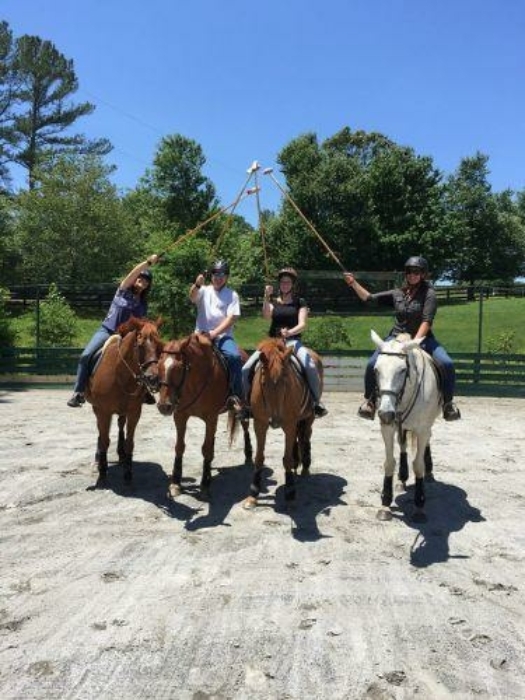 Chukkar Farm's approach to polo is truly unique. Aside from being run by a group of the most cordial women you will ever meet, their no pressure, recreational approach to teaching the sport ensures that all who participate will have a good time. They do not require participants to buy horses nor own a truck and trailer. Chukkar Farm has over 100 acres of pastures and trails, woods, river crossing and 26-acre lake, a 100 foot by 200 foot riding arena, a 1/4-mile exercise track, hitting cage, polo field, large covered tack and tie area, wash racks, holding stalls, tack room with lockers, heated and air conditioned clubhouse. In addition, they have a string of ponies that are perfect for beginners and run a 501c non-profit charity for horses and ponies that need a good home and are always taking donations. They also host polo matches every Sunday, May through October that they often pair with fundraisers and private corporate functions. Spectators and fans can picnic atop a hill overlooking the 100-yard by 200-yard polo field.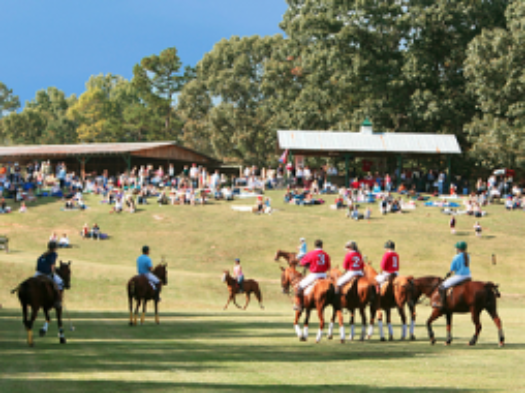 This year, Chukkar Farm participated in the 2016 Polo Gala in Atlanta, Georgia. A black tie event, the gala raised money and awareness for the "Save the Horse Rescue." Chukkar Farm along with Atlanta Regional Polo Club came together for "Polo to the Rescue" to put on a spectacular event for a great cause. They had a successful first year, raising over $7,000 for the organization.
From charity benefits to foundational polo, Chukkar Farm Polo Club is truly a dynamic entity. In addition to their outstanding location, their friendly and down-to-earth disposition is what has made them a hub for hospitality and polo in the Northern Atlanta area. For more information visit their website, follow them on Twitter, and "Like" them onFacebook for up-to-date schedules of tournaments and events.