England welcomed American Marc Ganzi, owner of Grand Champions and Santa Rita polo clubs in Wellington, Florida, and Aspen Valley Polo Club in Carbondale, Colorado. Ganzi has a notable place in the world of polo. Flying across the Atlantic Ocean, Ganzi debuted in one of the most important tournaments in the world: the King Power Gold Cup, played at Cowdray Park Polo Club in West Sussex, England, featuring 10 teams up to 22-goals, including some of the best players in the world.
Ganzi substituted for Michael Bickford on La Indiana, who is out due to an injury. Ganzi joined Facundo Pieres, Rodrigo Andrade and James Fewster, and they had an amazing start, defeating Monterosso 13-8.
"I am very happy to return to England. It was a good match, and it is important to start with a win," Ganzi commented. "We played good, four-man polo." La Indiana is an organization with a long history, having won the Cartier Queen's Cup in 2018.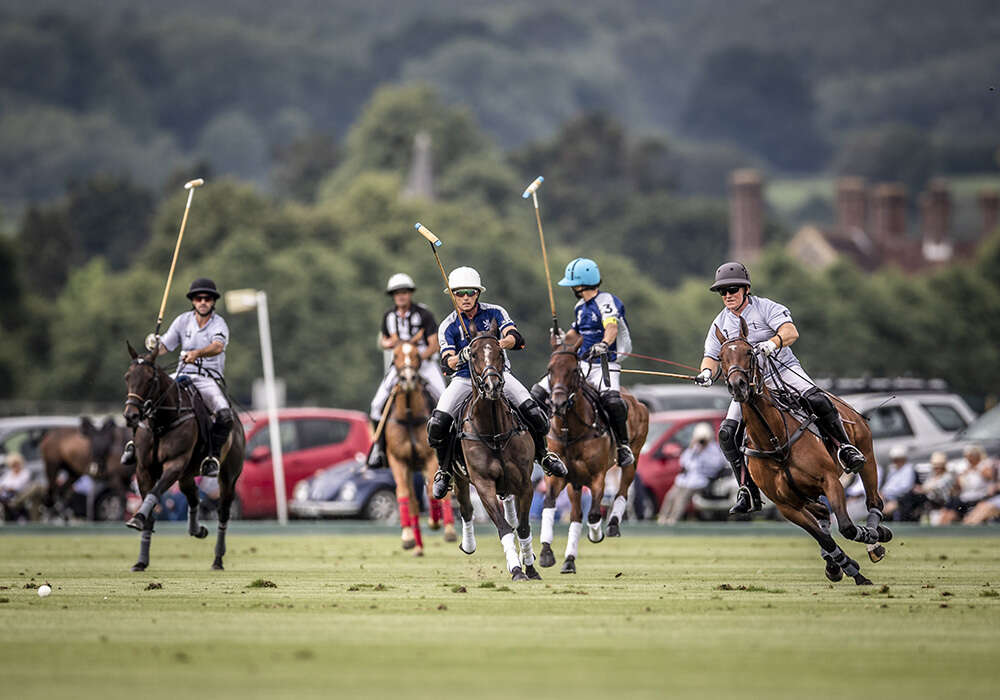 Ganzi returned to English polo after six years--his last tournament had been the Westchester Cup, representing the USA alongside Polito Pieres, Nic Roldan and Mike Azzaro. "Six years ago is a long time," Ganzi said. "During that game we lost in overtime."
Excited to participate in the Gold Cup, Ganzi expressed his gratitude. "I want to thank Michael Bickford for the opportunity, and Facundo, as well," Ganzi said after his first match in the Gold Cup. "I am fit and playing well. I am also happy to have the chance to play with Facundo and Rodrigo, and will do everything I can to help the team."
Ganzi has one additional advantage besides having great teammates and that is horses. "Michael's horses are amazing, they are very similar to the ones I use," Ganzi said. "I have great horses so I cannot complain. We have a great team and have to prove it on the field."
Ganzi had a great performance in his first match against tough opponent Monterosso, with Alssandro Bazzoni, Joaquín Pittaluga, Juan Martín Zavaleta Jr. and Ignacio Toccalino.
After a slow start, La Indiana came alive beginning in the fourth chukker and kept their lead throughout to win 13-8.
All photos ©Abi Hancock (@theartofpolo).