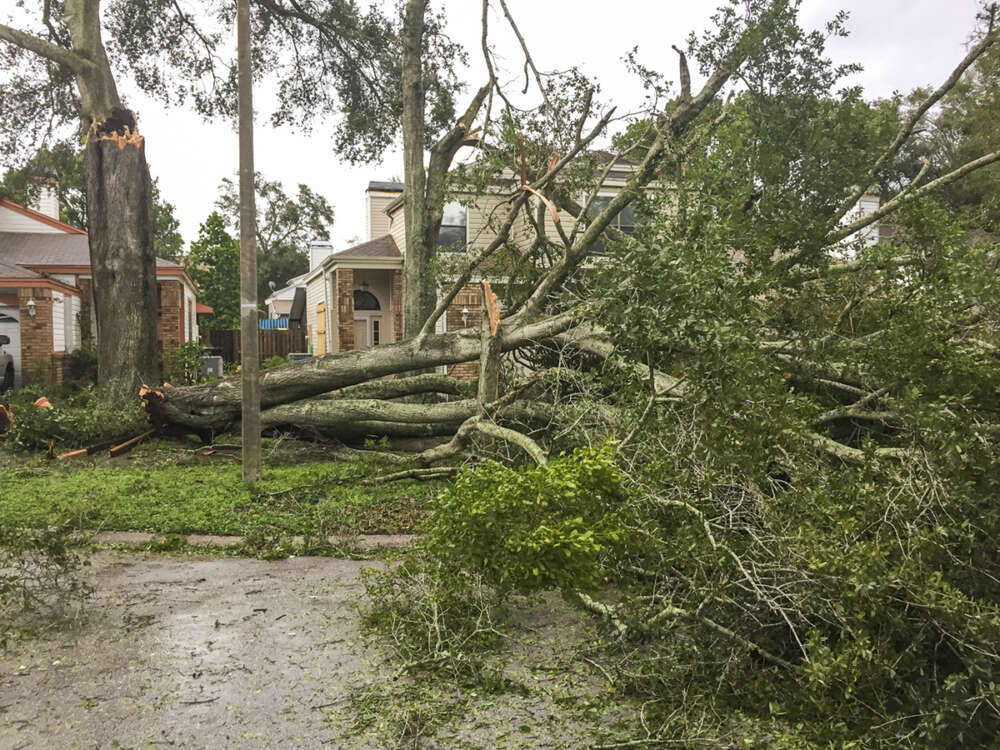 10 days after becoming a hurricane on August 31, Florida braced for the worst as Hurricane Irma moved through the Caribbean on a powerful and destructive path. A Category 4 upon landfall in the lower Florida Keys on Sunday, September 10, the hurricane weakened as it shifted its projected path to the west coast of Florida, lessening to a still substantial Category 2 as it inched up the coastline. Monday, Irma continued to dissipate as it worked up the Southeast battering South Carolina, Georgia and Alabama with strong winds and heavy rain, finally being reclassified on Tuesday as a tropical depression.

"Our horses are good and we never did lose power! We have a wonderful sandy soil, so my prediction is that the water (if we don't have any more rain) will be gone within five days, depending on the water table levels, of course" – Amy Flowers, Delegate of Hyde Park Polo Club (Ravenel, South Carolina)
As one of the most powerful storms ever recorded draws towards an end, the USPA has contacted many clubs in the affected areas to assess damages. Overall, the consensus has been positive. Both people and horses have survived the ordeal unscathed, and the majority of clubs have reported minimal property damages, primarily related to fences and fallen trees. The overarching concern remains electricity, as the storm has battered power lines leaving millions without electricity. Florida is the worst-affected state, according to FloridaDisaster.org, estimating 5.7 million customers currently without electricity, including the USPA Offices at the Museum of Polo and Hall of Fame in Wellington, Florida. Overwhelmingly, those affected have expressed extraordinary gratitude to their fellow polo players who selflessly offered and provided shelter and refuge for evacuees and their animals.
"We were fortunate and just lost a few trees. The rain was great for the fields and all the horses are fine." – Paige McCabe, Director of Operations at The Villages Polo Club (The Villages, Florida)
As can be expected from the notoriously dedicated and devoted polo community, following a short recovery period, business will continue as usual. USPA staff members continue to diligently serve the membership as best as possible remotely until power can be restored in the coming days.