John Klopp is the President of Mashomack Polo Club, in Millbrook, New York. "I started in polo twenty years ago when my friend, former President of Mashomack Polo, Bruce Colley organized a clinic to interest new victims. It worked. I hit the ball once and was immediately addicted," he told CLICKPOLOUSA. "Some ten years later, I returned the favor and got Craig Callen hooked. Since then, we have been teammates and partners in both Smithfield Polo and Mashomack."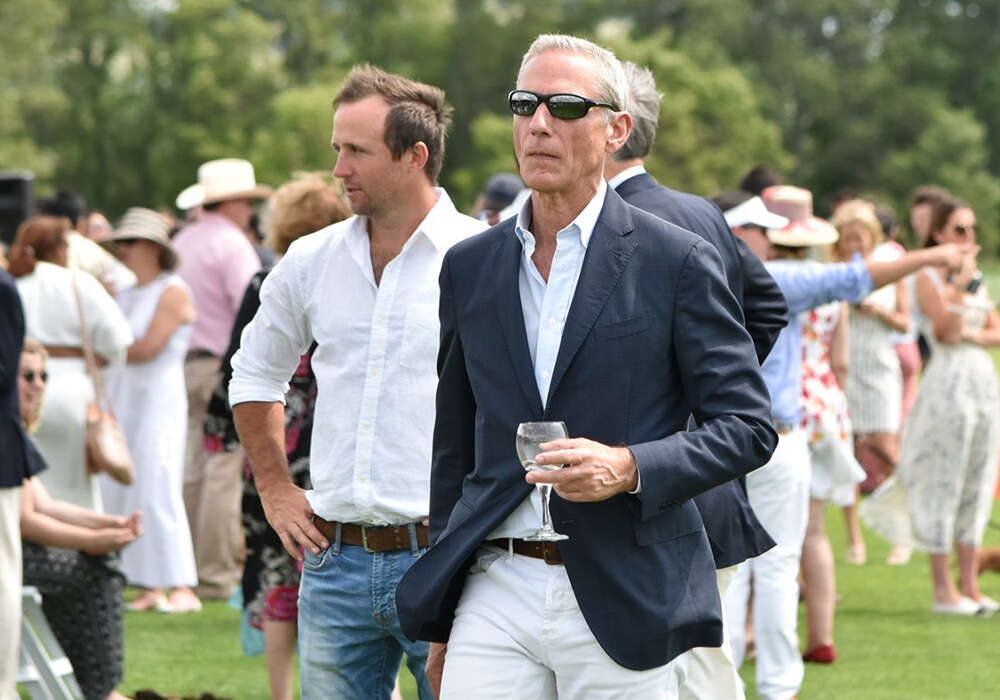 The club has been growing consistently over the last few years. Mashomack was established early on by great sportsmen and businessmen. They provided the platform on which to build what those like John Klopp believe is the best club in the Northeast. Mashomack has six high-quality fields, stalls for 250 ponies and the right infrastructure and the phenomenal leadership of Club Manager Juan Olivera. Most importantly, members have encouraged those in leadership to invest in fields and facilities, including programs for player safety. "The support of the United States Polo Association (USPA) has allowed us to ensure that games will be run fairly and professionally," Klopp continued "In total, you can't miss by playing at the club." In summarizing the Mashomack Polo Club and its steady growth, John Klopp promises to remain a chosen venue for identifying and growing young talent at the national level of polo.
Craig Callen, Mashomack's Treasurer and John Klopp's partner in managing the club states, "as far as the goals for two 'viejos,' we hope to play together as long as we can, never giving anything away on the field. Did you expect anything else from two Wall Street guys?"
Callen is very happy with the club's current status: "Years ago, our members decided to focus on 8-goal polo, while strongly supporting lower goal and our teaching clinics. The result has been very high quality, super competitive, fast eight-goal play. The club has also provided a great launch pad for younger players such as Matthew Coppola, Juanse Olivera, Gringo Colombres, Tommy Collingwood and others who have played multiple seasons at Mashomack. It has been amazing to play with these young pros."
Regarding his career in polo, Callen told CLICKPOLOUSA: "My greatest tournament win was the USPA Eddie Moore Memorial, which was and remains Mashomack's most coveted trophy. Mashomack now offers four USPA tournaments, three 8-goal and one 4-goal. Generally, we have eight to 10 teams playing in our tournaments, which are open to all USPA members."
All photos courtesy of ©CLICKPOLOUSA.