USPA PROGRAMS
YOUNG PLAYER OPPORTUNITY (YPO) GRANT
In April of 2018, the USPA Junior Polo Committee created a special fund called the Young Player Opportunity Fund in order to assist youth players seeking opportunity to improve in the sport of polo. The YPO Funding program is intended to provide funding for youth players to use for opportunities that will cultivate, train, develop and educate, 19 and under American Polo Players in effort to enhance their playing ability at a young age.
This fund will be used as a tool to accomplish the USPA stated goal of enhancing the skills of young players that will ultimately produce the best high goal professional and amateur polo players in the world.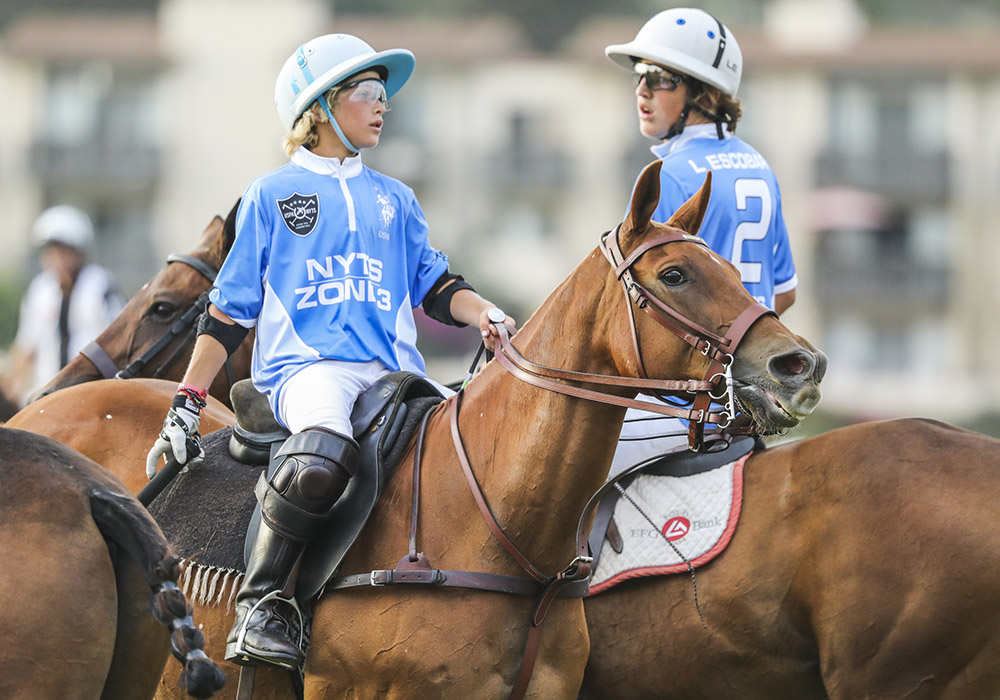 The USPA's YPO Grant is a reimbursement program. Its purpose is to enhance the level of polo that is regularly available to the individual and encourage a thoughtful and creative plan toward helping a player improve in their playing and/or horsemanship abilities.
Here is the process:
Submit the YPO Grant Application, along with the Equine & Travel Release forms and the signed understanding of YPO Funding Guidelines
Application for funding will be reviewed at the next YPO review meeting
If approved, you will set up and pay for your approved reimbursable expenses
Get Reimbursed
The 2019 YPO Application is available online at the uspolo.org website. All applications are to be submitted online only. Applications received via mail, fax or email will not be considered.
Applications may be submitted anytime throughout the year and will be reviewed at the next Review Date listed below.
2019 Application Review Dates:
May 1
July 1
September 1
December 1
Applicants born between 1/1/2000 and 1/1/2005 are eligible to apply for the USPA's 201 YPO Grant. All applicants must be USPA Registered Polo Players or Student Members in good standing and must show proof of US Citizenship and reside in the U.S. more than 6 months per calendar year. A U.S. Passport or Birth Certificate will be accepted as proof of U.S. Citizenship. All funded YPO opportunities should have a designated mentor (selected by the applicant) who will be available to answer questions during the approval process as well as during the review process. For detailed application criteria and funding guidelines please refer to the 2019 YPO Funding Guidelines. For further questions, please contact Amanda Snow at asnow@uspolo.org.