USPA Programs
Team USPA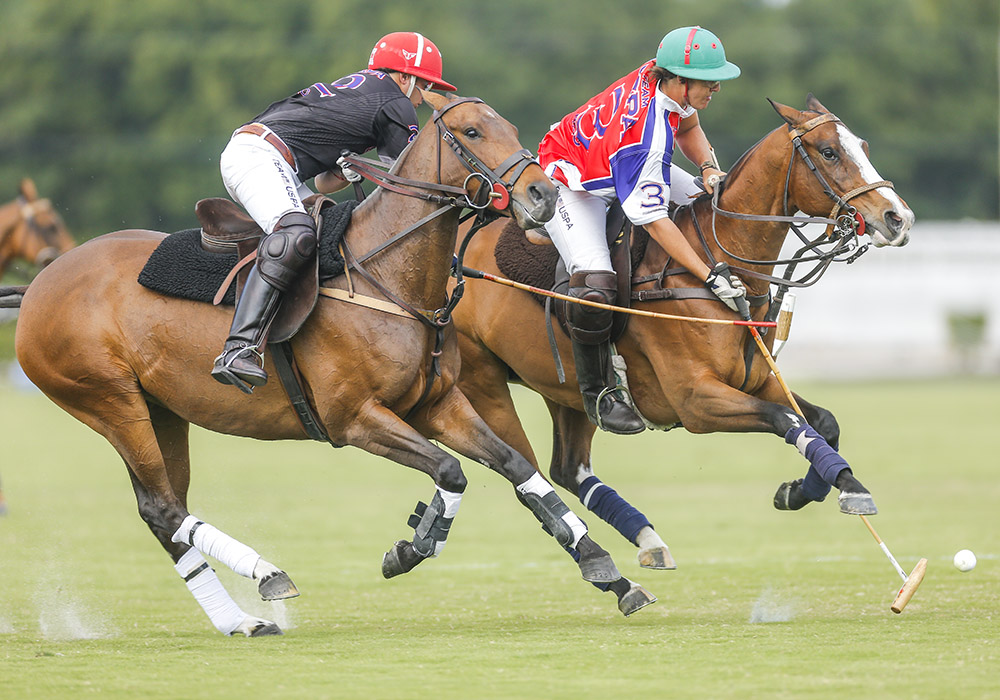 The mission of the Team USPA committee is to enhance and grow the sport of polo in the United States by identifying young, talented American players and providing mentored training and playing opportunities leading to a pool of higher rated amateur and pro players and the resultant giveback to the sport of polo.

The Team USPA program was created in 2010 to improve learning, training, and playing opportunities for young American players in an effort to grow and sustain polo in the United States. Players, ages 18-23, are selected based on talent, enthusiasm, and dedication to the sport of polo. Team USPA members have unique opportunities to attend clinics, lectures, and are mentored by top American professionals. Team USPA has training centers based out of Wellington, Florida in the winter, Sheridan, Wyoming in the summer and Aiken, South Carolina in the spring and fall. There is a major emphasis on Team USPA players giving back to their local polo communities with umpiring, teaching new players and promoting polo. Team USPA's mission is to develop not only professional players, but also industry professionals as well as non-professional players who will be contributing to the sport for the rest of their lives. The program aims to provide networking, learning and playing opportunities to foster these players as the future leaders of polo in America.
Three Track Training and Mentoring Program
The USPA has recently instituted the Three Track Training and Mentoring Program designed to provide members of the Team USPA program with more guided training. Members will now be expected to focus on one of three tracks of their choosing in order to pursue a more specific role in the sport of polo. All members will be expected to complete a core set of requirements designed to provide education about the aspects of working in the sport of polo that are standard across the board. Amongst these core requirements, will be an online educational core-curriculum which all members must complete within their first year in the program.

From there, they can decide to pursue a track designed for a more specified career path as an Industry Professional, Professional Player, or the Executive Branch track which is designed for those players who are wanting to stay heavily involved in the sport of polo while also pursuing their own professional & business goals. After choosing a path, Team USPA players will go through guided training that will help them excel in the aspect of polo that best suits them. Among other hands-on requirements, an online, track-specific educational curriculum will also soon be available online that each member can access by logging into their Team USPA Account right here on Poloskilz. By choosing a more focused path, the USPA will be able to provide more specialized training and resources to help these young and talented men and women involved in the Team USPA Program.