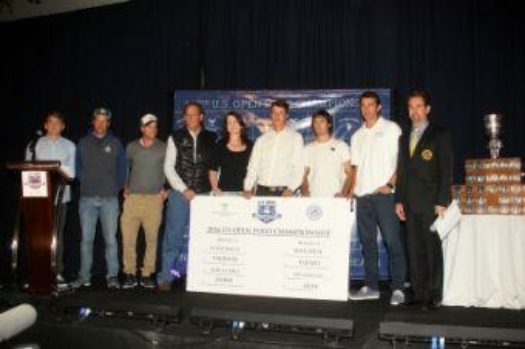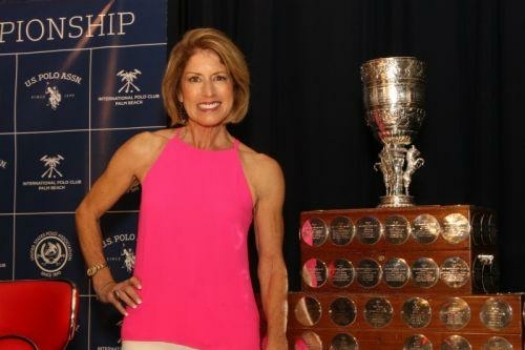 Eight teams drew for bracket positions in the 112th U.S. Open Polo Championship® at a draw party Thursday from the Pavilion at the International Polo Club Palm Beach (IPC). The U.S. Open, which dates back to 1904, is the most prestigious tournament in the United States. Three weeks of competition begin with a tentative state date on Saturday, April 2 and culminate with the final Sunday, April 24.
The bracket lineups are:
Bracket I
1. White Birch
2. Valiente
3. Coca-Cola
4. Dubai

Bracket II
1. Lucchese
2. Flexjet
3. Orchard Hill
4. Audi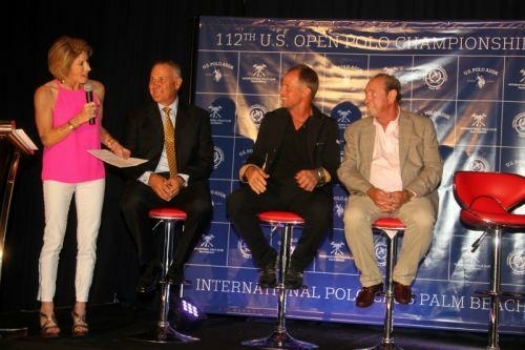 Three "Legends of the U.S. Open" - Memo Gracida, Mike Azzaro and Tony Coppola - took the stage to be honored for their decades of achievements in the tournament. Gracida, one of the most decorated and respected players in the world, holds the record for the most U.S. Open victories (16) and the most consecutive years as an American 10-goal player (21). He is a Hall of Fame member, as is Azzaro. A six-time U.S. Open champion and 2012 MVP, Azzaro held a 10-goal handicap for over 10 years. Coppola, who has announced the U.S. Open since 1979, owns The Tackeria, Wellington's iconic tack shop, which he founded over 40 years ago. The legends shared their memories of the U.S. Open over the years. When asked to name his most special U.S. Open memory, Gracida said, "My first one, because it all started there."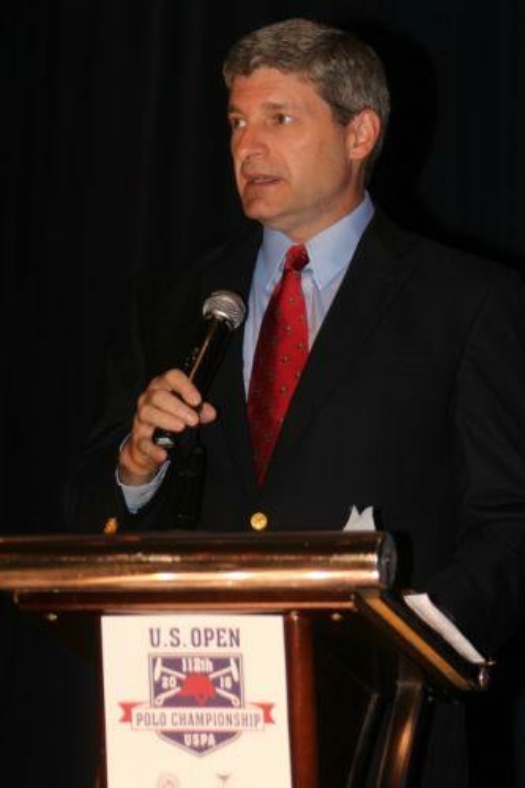 Attended by nearly 300, including team players and patrons, the event was moderated by FOX29 news anchor and equestrian Roxanne Stein. Speakers included representatives of the United States Polo Association: Chairman Joe Meyer, CEO Duncan Huyler and Executive Director Bob Puetz, along with IPC President John Wash.
Bob Jornayvaz, patron of defending 2015 U.S. Open Champion Valiente, expressed his gratitude for the spectacular event. "The USPA deserves a lot of credit for elevating the sport," he said.
The draw party was live streamed by ChukkerTV, a partner of the USPA Polo Network, which will also provide continuous live coverage of the U.S. Open.