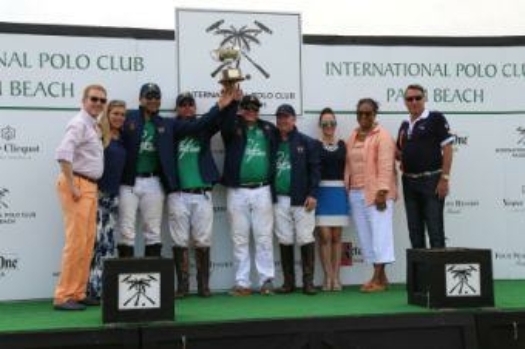 Phelps Media Group (PMG) won the 2016 Senators Cup, defeating RSM 4-3 in the April 2 finals of the 7th Annual International Gay Polo Tournament. In the Founders Cup, Cedar Crest Stable took a 5-4 victory over Seminole Casino. Presented by Discover the Palm Beaches & Palm Beach County Sports Commission, the USPA-sanctioned tournament was part of the 7th Annual Gay Polo Week, which was hosted March 31-April 3 for the second consecutive year at the International Polo Club Palm Beach (IPC). Rafik Boughadoui, who played for PMG, was named Most Valuable Player. The Best Playing Pony award went to "Incognito," owned and played by Phil Tremo.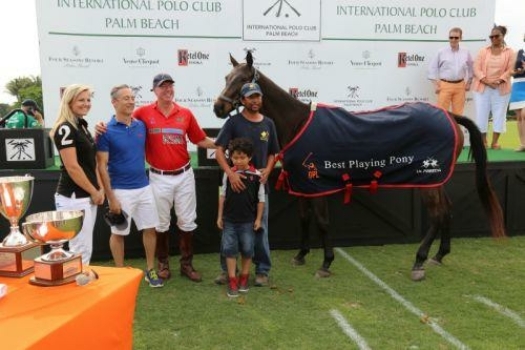 Charlie Muldoon quarterbacked the RSM team, which made it to the final. A high-goal player and coach who is Executive Director of USPA Umpires, LLC, he has been actively involved in the GPL tournament for several years. "I participate because this event represents the true meaning of why we love to play polo," said Muldoon. "The Gay Polo Tournament combines camaraderie, sportsmanship and fun. For four days 16 players, gay or not, come together and go away friends. That's why this is one of the best polo events in the world. It gets bigger and better every year. I can't wait to see how high they raise the bar next year."
The tournament drew competitors and spectators from across the United States and the world, including Canada, Russia and Algeria.
Phelps Media Group

Joey Casey (captain)

Rafik Boughadoui

Chip McKenney

Severence MacLaughlin

RSM

Charlie Muldoon (captain)

Phil Tremo

Tim Lewis

Masha Zaporozhets


DEFENDING CHAMPION CEDAR CREST CLINCHES 2016 FOUNDERS CUP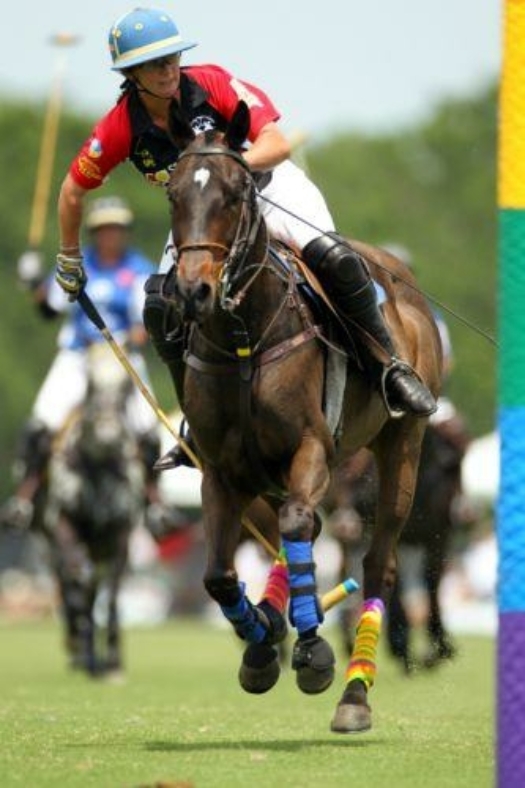 Cedar Crest Stable took a 5-4 victory over Seminole Casino in the Founders Cup, which preceded the Senators Cup. Cedar Crest also won the competition last year. A special addition this year was Polo Hall of Famer Hector Galindo, a former 9-goal player, who coached and captained Cedar Crest.
The game was a closely contested throughout. At halftime Seminole Casino held the lead by one goal (2-1). The spread stretched to 4-2 in the third chukker with goals by Tiffany Busch and Talbot Logan. Cedar Crest poured it on and turned the game around in with two goals by Galindo and another by Gordon Ross, with an assist by Stacie Simpkins, in the last seconds of play.
Seminole Casio

Jed Pearsall

Talbot Logan

Jean-Marc Herrouin

Tiffany Busch

Cedar Crest Stable

Mark Bennett

Stacie Simpkins

Gordon Ross

Hector Galindo