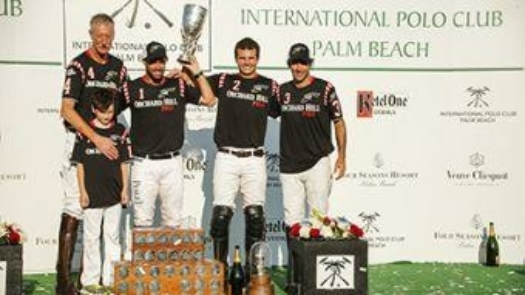 Facundo Pieres receives MVP honor for 11-goal performance at the International Polo Club in Wellington, Florida
Wellington, Fl. – In the 112th U.S. Open Polo Championship® Final, Orchard Hill defeated Dubai, 13-12, in an overtime thriller to capture the coveted championship trophy at the International Polo Club Palm Beach (IPC).
Last year's runner-up, Orchard Hill returned to this year's tournament final undefeated and determined to earn what they narrowly lost last year. Led by 2015 U.S. Open Champion and No. 1 ranked player in the world, Adolfo Cambiaso, Dubai also reached the finals undefeated in their first U.S. Open appearance. Between both squads, the field saw three 10-goalers in today's contest.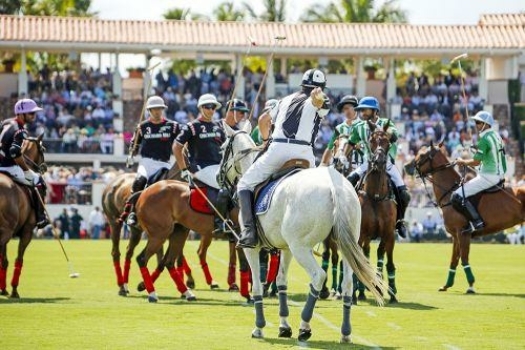 Throw-in in front of capacity crowd. Photo: David Lominska_Polographics.com
Orchard Hill's Facundo Pieres jumped out of the gate, scoring a mere 18 seconds into the first chukker, as Dubai answered shortly after to tie the game. A penalty shot, along with dart through a sea of horses from Adolfo Cambiaso would end the first chukker 3-1 in favor of Dubai. Similarly to the first chukker, Pieres scored early on in the second from a penalty 3 to keep the game within reach. Dubai's team owner Rashid Albwardy's breakaway goal gave Dubai a two-goal lead. A tag-team effort from Juan Martin Nero and Pieres late in the second chukker kept Dubai's lead to one. Orchard Hill rode their momentum into the third chukker, taking a three-goal lead off goals from Julian de Lusarreta, Nero and Pieres. Cambiaso scored on a penalty to help keep his team in contention before the half.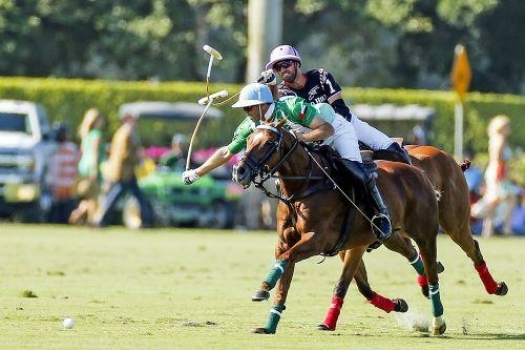 Adolfo Cambiaso and Facundo Pieres. Photo: David Lominska_Polographics.com
The start of the second half saw Dubai slowly creep back to regain the lead, 8-7. Pieres' penalty shot kept the match tied eight-all to end the fourth chukker. Costly penalties from both squads allowed Dubai to take a one-goal advantage heading into the sixth and final chukker. Penalties continued to plague Orchard Hill, as a safety would give Dubai an 11-9 lead. Solo heroics from Pieres tied the match with less than three minutes remaining. Dubai padded their lead by one additional goal, as the clock continued to wind down. After winning a challenge, Orchard Hill tied the game on a Pieres penalty with a mere 50 seconds remaining, forcing overtime.
A stellar defensive performance from Orchard Hill narrowly thwarted Dubai's efforts to capture the title early on in overtime. A series of back-and-forth play led to Pieres scoring on a breakaway goal, ending the match in sudden death.
"Congratulations to Orchard Hill on an amazing victory today," said Joseph Meyer, chairman of the United States Polo Association. "Both sides played a fantastic match, and gave us all an opportunity to witness some of the greatest polo talents the sport has seen."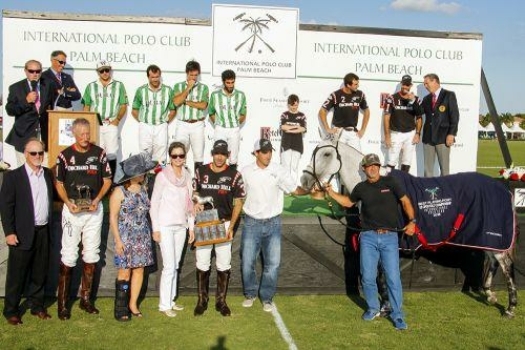 BPP Willis Hartman Award to Diva Dos for Juan Martin Nero, owned by Orchard Hill. Presented by USPA Secretary Tom Gose, Brenda Du-Pont, and Martha Gose.
Photo: David Lominska_Polographics.com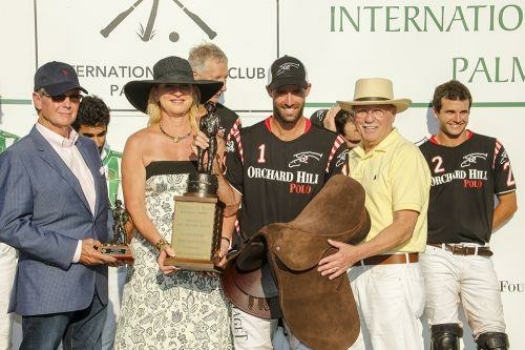 MVP Facundo Pieres, presented by USPA Global Lisencing CEO David Cummings, Robbin Lee, and George Du-Pont.
Photo: David Lominska_Polographics.com
During today's pre-game ceremony, the USPA honored equine legend, Wembley, for his exceptional ability and longevity in high-goal polo. Following the conclusion of the U.S. Open trophy ceremony, the USPA presented the Hartman Best Playing Pony of the Open award to Divas Dos – owned by Orchard Hill and played by Juan Martin Nero, and the Seymour Knox MVP award to Facundo Pieres.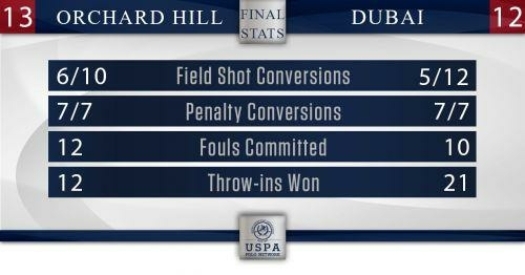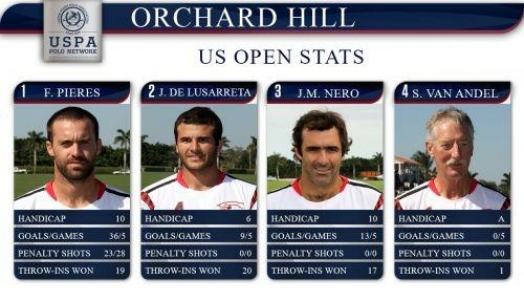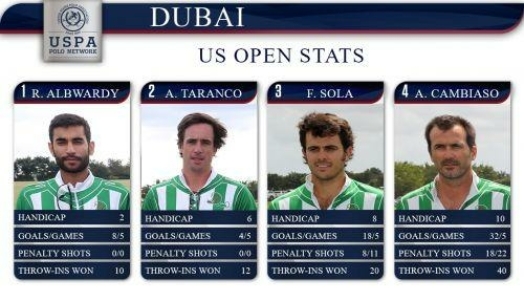 Fans can relive today's championship match by tuning in to NBC Sports Network Saturday, April 30, at 5:00 p.m. EDT. The 90-minute broadcast will feature game action, behind-the-scenes commentary and interviews with celebrities and notable figures from the global polo community.