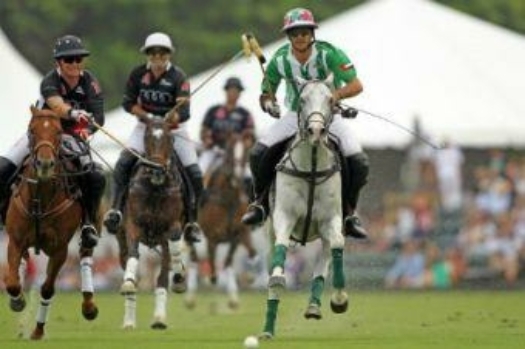 Dubai rode off with the 2016 USPA Gold Cup® trophy after defeating defending champion Audi 12-11 in the final at the International Polo Club Palm Beach (IPC). Facundo Sola was named Most Valuable Player. "Flow," played by Adolfo Cambiaso and owned by Valiente, was selected as Best Playing Pony.


The match was an outstanding showcase of skill from both Audi and Dubai. Gonzalo Pieres was the high-scorer of the game with a total of eight goals, converting all five penalty opportunities--yet it was not enough to take down powerhouse Dubai. The teams were tied neck-and-neck throughout, Audi maintained the lead three times, while Dubai held the lead six different times and it wasn't until the last two minutes of the sixth chukker that Dubai cemented their win.
Horsepower was a major factor in the game, particularly in the tense final chukker. Half of the Dubai team rode into the sixth on stallions, Cambiaso on the compact "Dolfina Boeing," one of his favorites, saved for the final chukker when the stakes are high, and Alejo Taranco on Valiente's "Medallón." Taranco described "Medallón" as "a very good, strong horse who wants to go and go and go." That, along with the magic of Cambiaso, was exactly what Dubai needed to secure their first title in the United States.
Valiente patrón Bob Jornayvaz called the win a testament to how Valiente and Dubai collaborated over the past year to share their best horses in the 2016 Florida High-Goal Season. "The whole string had a good day today. I'm proud of how the organizations came together, and the results show," said Jornayvaz.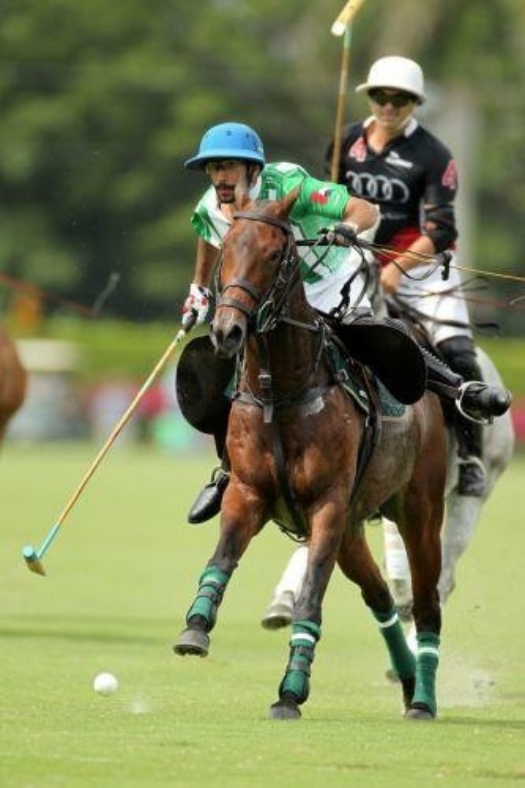 The score bounced back and forth through the first half, which ended 7-all. After halftime, Dubai came back onto the field with a new plan and right away scored three consecutive goals to take a three-goal lead. "We weren't playing really well in the first half, but then we decided to change a lot of things, especially on the throw-ins," said Taranco. "We changed the positions and played more defensively. That made us more organized in the back so Adolfo could run with the ball, and [Audi] couldn't run out on their own so much."
The gain was short lived, as Audi answered with three goals tying the score 10-10 at the end of the fifth chukker. In the final chukker, Cambiaso scored first, followed by Mannix. Sola, who has been a virtual scoring machine throughout the tournament, made the winning goal. He made seven goals total and Cambiaso four.
The game was live streamed by ChukkerTV, a partner of the USPA Polo Network. Continuous live coverage of the U.S. Open Polo Championship® begins Saturday, April 2, with a double-header at IPC. Lucchese plays Flexjet at 10 a.m., and Dubai faces Coca-Cola at 5 p.m. All times are in EDT.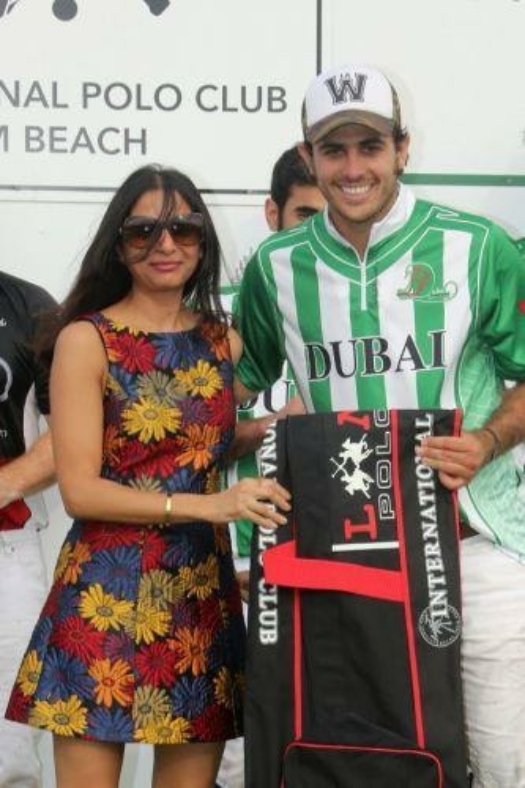 MVP Facundo Sola. Photo: David Lominska/Polographics.com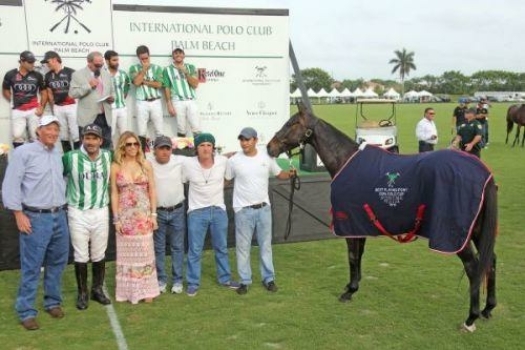 Best Playing Pony, "Flow" played by Adolfo Cambiaso and owned by Valiente.
Photo: David Lominska/Polographics.com