"I think it is going to be a very good year for polo in the United States"
CLICKPOLOUSA celebrates the arrival of a new year with an extensive interview with Tony Coppola, president of the USPA. In October 2017, Tony Coppola was elected as the new president of the USPA. During a long interview with CLICKPOLOUSA he spoke of 2018, his first complete year as president, "I'm content. We have made some changes. Of course, I would like to make more changes and quicker changes. However, like in anything else, when you have a democracy, you have to get it passed by everybody. But I think that we are making some changes in U.S. polo and I am happy with what we are doing so far."
"I think that by lowering the level to 22-goal we will have more people competing at our Open. There is another group that is playing 26-goal polo, which is great. It is the best polo played anywhere except for Argentina. However, at 22-goals we are equal with England but we have more people competing, so maybe it is better." – Tony Coppola
With the start of 2019, Coppola also talks about the future. "Of course, the big change for 2019 is the lowering of the handicap for the C.V. Whitney, the USPA Gold Cup®, and the U.S. Open Polo Championship®. We are also putting more stress on developing more polo club prize money. We are going to put more prize money on every level. We are working on a plan where if a club will raise x-amount of dollars, the USPA will match that. That way, we will have more prize money and maybe that will generate more interest. We are hoping that will work. I think it is going be a very good year for polo in the United States. Through this prize money we are trying to make people more aware. We are going to have a better year."
"We have a lot more low-goal polo than we ever did before. There is more polo at the lower end. And, as with everything else, you hope that people start at that level and then grow to the higher levels. We had a good resurgence in polo in the 80s, then the 90s. It went down in the 2000s and now it is coming back again." – Tony Coppola
"We are experiencing the same growth the new president of FIP mentioned. Arena polo is getting bigger, again. Women's polo is very, very big. Women account for about 40 percent of the membership in the USPA, possibly more, they're gaining on the men. I think everybody feels that if we introduce more commercialism in polo we will bring it more to the masses, but the big problem is to have more people understand polo. Part of the commercialism is to make people more aware about what is going on in the game. We are trying to commercialize by showing high-goal polo on television, with the idea that if you see the best players, the best polo, the attention will trickle down to the lower levels of polo. It is very hard to take and try to commercialize 6-goal polo or 8-goal polo, when you compare it to 26, 22 or 20, because the players hit the ball longer, they make more plays, the game is more fluid."
A historic look on polo
"I've been going to Argentina for 35 or 36 years. It is the mecca of polo. It is always nice to come and see the best polo in the world." The interview with Tony Coppola took place in Palermo, during the Argentine Open. Coppola is an expert in polo history and his memories reach back into the rich history of the sport. "My favorite team is Coronel Suarez, with the two Heguys and the two Harriotts, but I was very close with Cacho Merlos. So, when Santa Ana won in 1982, I was very happy to be here and see them win that year."
When it comes to comparing the past and the present, he said, "now it is a different kind of polo. I am adapting to liking this polo now. I remember that, back in the late 80s and early 90s, the Heguy-twins were starting to play and then everybody said 'they have changed the game.' Now the game has changed, again, they have left them behind, and it is even quicker and faster now."
Coppola also makes a comparison about horses back then and horses now, "horses 30 years ago were schooled and played at a different rate of speed. That is why they could play a horse three chukkers in those days. Now, the horses are fit but it is a different fit. I guess it is like everything else. We live in the 21st century. It is hard for me to think that one mare can have 10 babies in one year, or 20 babies. I guess, because I'm involved with racehorses. And with racehorses there is no cloning, no embryos."
The new member of Las Monjitas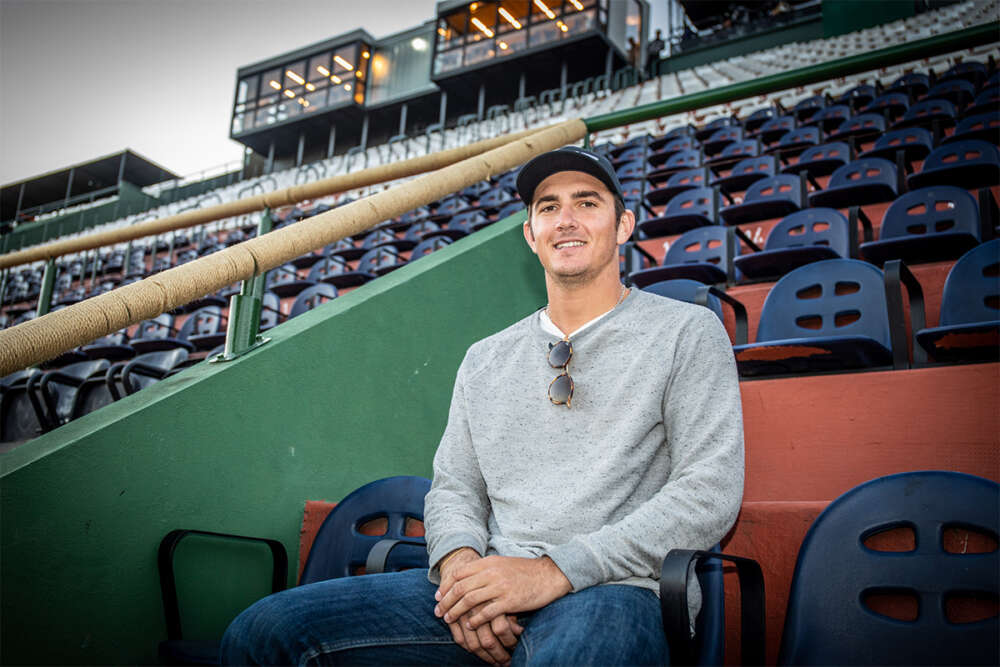 Matt Coppola will take a big step in his career next year, he'll play in The GAUNTLET OF POLO™ with Las Monjitas, along with Hilario Ulloa, Francisco Elizalde and Camilo Bautista. The Palermo Open finished at the end of December, with La Dolfina winning their sixth title in a row. The other finalist was Las Monjitas, the team that produced the upset of the season by defeating Ellerstina, team of the Pieres family, in the semifinals.
Las Monjitas will play in the GAUNTLET and will be joined by one of the youngest, most promising players in the U.S., Matt Coppola. "I'm going to play with Las Monjitas, along with Hilario Ulloa, Francisco Elizalde, and Camilo Bautista. I'm very excited," said Matt to CLICKPOLOUSA. The American knows that he'll be playing for a very important organization. "It'll be a great opportunity for me." Matt's joining Las Monjitas is the result of a relationship he built over time with Hilario Ulloa for whom he has been working in Argentina for a couple years now. "I spent several months in Argentina and played practice matches with Hilario Ulloa. I helped with his horses and prepared for the Palm Beach season. This was my second year doing it, which is an amazing experience, being around a 10-goaler and someone such as him, you learn a lot. I am very fortunate. I learned something new every day about preparing horses and riding. It helped me grow a lot." Matt Coppola is close to what may be the most important season of his life.
In 2019, Matt Coppola will be wearing the orange team colors. "I had a good year. I played a lot of polo in the U.S. I started in Florida, then went to Houston, Texas, and from there to New York. After which I returned to Texas. To top it all off, I spent a few months in Argentina. I was all over the place, it was a very active year." Matt knows 2019 will be an important year for him. "Playing for Las Monjitas can help my career, it can help me improve my organization and horses."
Like any young, talented player, Matt dreams big. "I'd love to make it to 10 goals but I'll be content enough with eight, if I make it there. So, my first aim is to get to eight goals. And, one day, I'd love to play the Palermo Open. To get there I will first have to play the Camara de Diputados Cup, though, but my goal is definitely Palermo."
All photos ©ClickpoloUSA